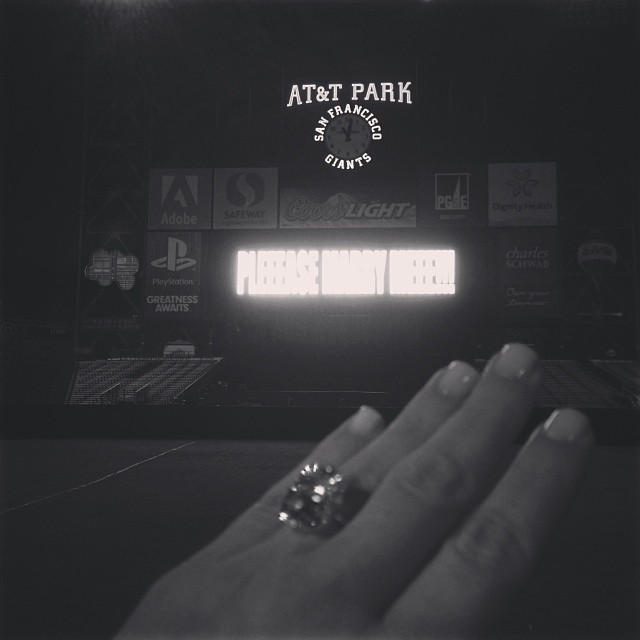 5 hours ago, Kim Kardashian put the above picture out on her Instagram profile with the comment "YES!!!", her response to Kanye West's proposal yesterday, and within only a few short hours has congratulations from almost 800,000 followers! Kanye proposed to Kim yesterday, Kim's 33rd birthday, one she's likely never to forget.  The proposal came in San Fransisco at AT&T park, which Kanye rented out to ask Kim in front of all of her family and friends.
The ring??? Supposedly 15 carats…five carats than her last $2 million ring from ex Kris Humphries, but who's counting when love conquers all, right?
We wish them all the best and hope this time, love really does conquer all!
Check back for daily music and entertainment gossip!
Please follow us!