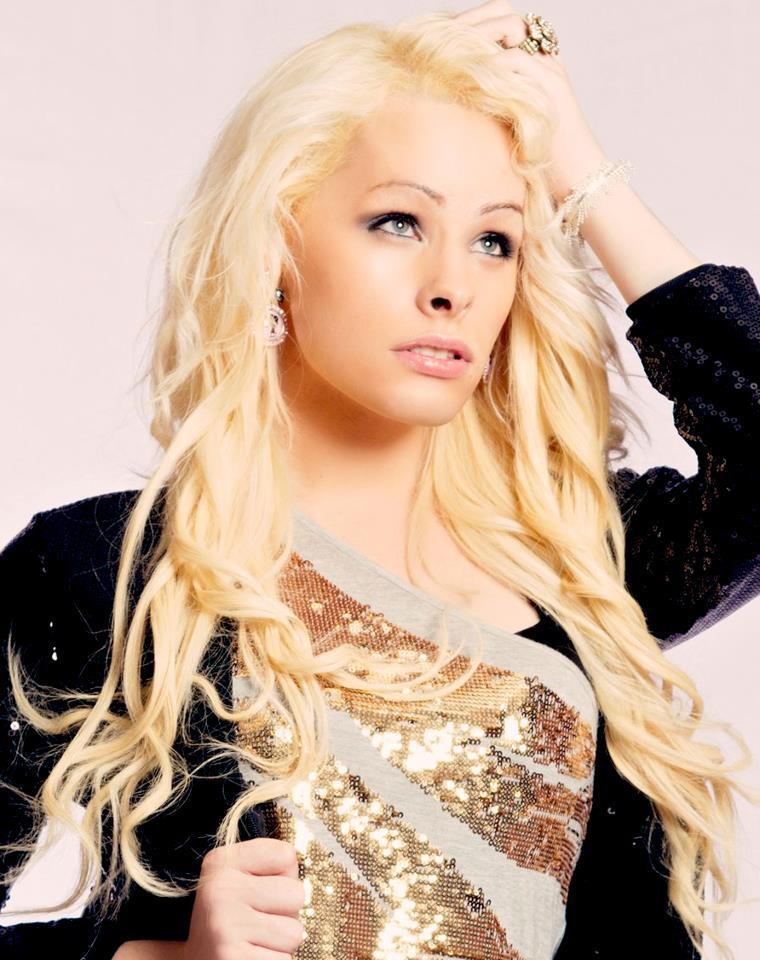 By far, one of the most hilarious people on YouTube, JohnnyBoyxo has a humor so raw and a vulnerability so rare, she is easily at the top of the list of our favorite sensations on YouTube.  With over 29 Million video views, we're obviously not the only ones in love with Johnny Boy! Her videos range from her discussing the hilarious behaviors of her family members to social commentary on celebrities. In her video Kim Kardashian: I HATE YOU & YOUR FAKE "MARRIAGE"(which just happens to be the video which won us over) she says, "So guys, Kim Kardashian is single again and the McRib is back at McDonalds.  Black men all over the US Fucking A are having the best week of their lives." We're not really sure what we expected before we interviewed her.  Like we said, she seems so undeniably raw that we assumed she would snap back at all of our questions with some witty response.  Needless to say, we were pleasantly surprised when she answered our questions honestly and seriously and welcomed our every request…every bit the perfect lady.  Even more endearing than her absolute professionalism and her kind words was the extent to how she views the world.  After reading some of the harsh comments mixed in with the overwhelming praise she receives from her fans, we sent her a message explaining the sadness we felt in people's ignorance.  Her response: "The love outweighs the hate."  We found that behind the camera allowing us into her world is a woman with much more wisdom than humor…a true inspiration to us all.  Aces Johnny Boy…you're one fine bitch!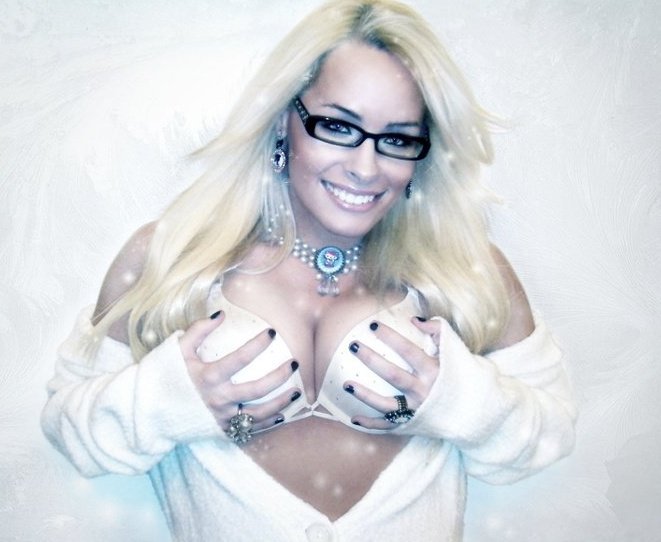 1. Who exactly is Johnny Boy? Tell us about yourself.
I'm 21.  I'm a singer, comedian, model and I do whatever I want when I want. I don't let anyone tell me how to live my life and  I just live life on the edge and I like to have fun.
2. What inspired you to do your first YouTube video?
I had been going thru alot of personal stuff in high school and YouTube was a way for me to give my opinions on things and people would actually listen to me.
3. Why do you think, out of the millions of people who post videos on YouTube that you have received so much recognition?
I honestly don't know… I never thought I'd be a "YouTube celebrity" or whatever people wanna call it.  I just turned on my camera and whether I acted like a mess or was showing people my personal (serious) side people seemed to want more. It's really weird.
4. What does it take to be successful on YouTube?
Being yourself.. I think that if you try too hard at something it shows. Real recognizes real. 
5. Tell us about your music career.
Well I've been singing since I was 5 years old.  I was in my school's church choir growing up and everything. I've recorded a bunch of singles and an album EP called "Trannylicious" It's mostly what I'm known for… but I've been trying newer things lately and I'm excited for my new album "Trannylicious 2.0" to come out and show everyone a different side of me.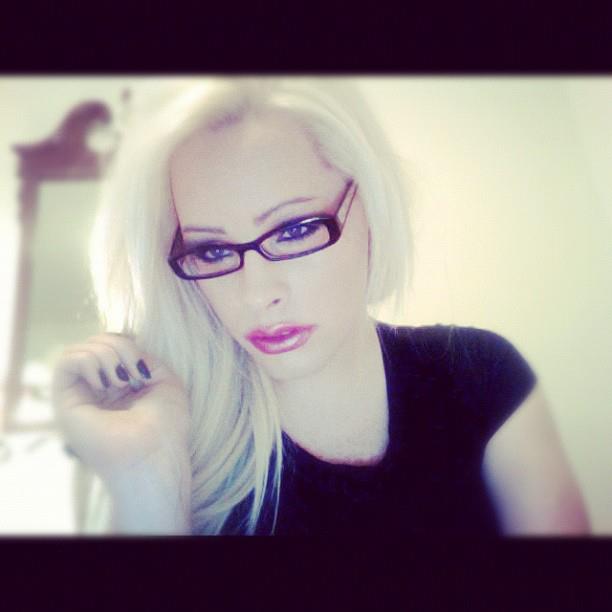 6. Is there anything too private to discuss on YouTube?
Definately. I try to keep my personal life as personal as possible. Not everyone needs to know who I'm dating or what I'm doing everyday. Some things should stay private. (Although in her newest video I'm Transgender…And That's Okay she gets a little bit more personal.)
7. How old were you when you began transitioning and can you tell us a little bit about that process for you?
Well… I knew this is what I always wanted to be and I started pretty young around 16/17.  I'm happy with everything i've done thus far.
8. How do you define yourself by society's terms? Transsexual, transgendered, tranny, female?
Female. Definately. 
9. How important do you believe it is to be politically correct regarding these terms?
Eh, I feel like sometimes its funny when people make the 'tranny' jokes about me but other times it's really annoying because I'm more of a woman than most of the girls I know! Even my mother and sister say they're jealous of my boobs and legs. It's hilarious actually.
10. If JohnnyBoy was the next President of the United States, what 3 things would you put into effect immediately?
Gay marriage, legalizing marijuana and I'd paint the White House pink.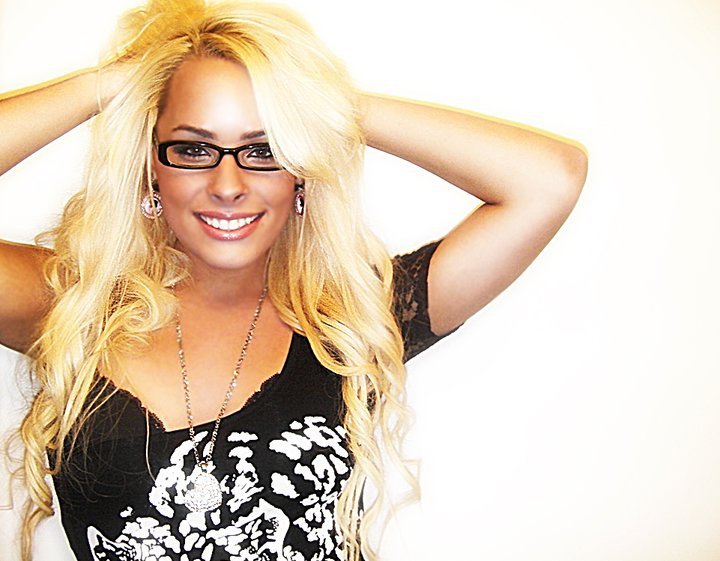 11. Do you have a boyfriend? What is your type?
No I do not at the moment.. My type is anyone who isn't an asshole and doesn't wanna only bang me and actually wants to get to know me. Hahaha!
12. What are five things you ALWAYS carry in your purse? And do you have a favorite purse?
Lip gloss, bronzer, debit card, mace and a pair of underwear. My favorite purse would have to be my new Louis Vuitton silver bag. I have an obsession with LV.
13. Do you get hate mail or comments? How do you respond to these?
Actually not as many as people would think.  As I've gotten older it's gotten better. Theres the occasional hater but I feel like any person with success has a pack of haters. It's life. You just have to keep your head up and live your life for you not anybody else.
14. If you could only listen to three CD's for the rest of your life and they couldn't be mixed, what would they be?
Lana Del Rey – Born to Die. Britney Spears – Hit Me Baby One More Time. And I'm really feeling Drake's first album right now.
15. Tell us something about you we wouldn't know by looking at you?
I'm a really good soccer player. Not many people know I used to play on a team and everything. I guess thats why I'm so good at kicking guys in (their) balls now that I'm older. Hahaha!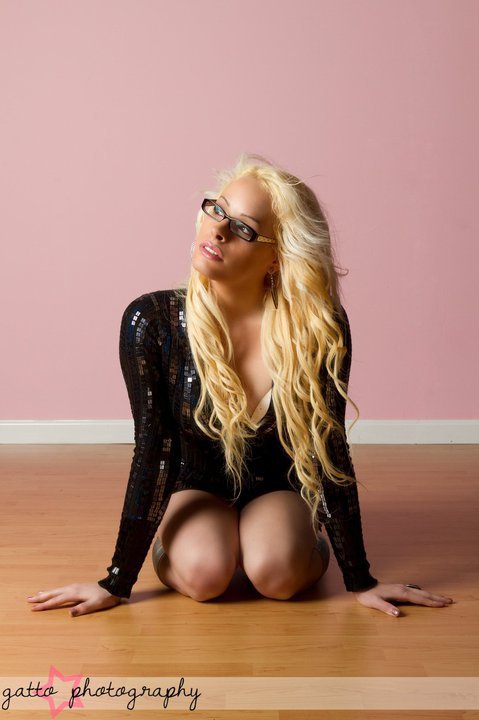 16. You've talked about your mom and even had her in at least one of your videos.  How supportive is she of you?
My mom is one of my best friends. She's always been supportive of my lifestyle and never doubts what I do. I'm lucky in that aspect. 
17. What advice would you give parents of transgendered teens?
Support your kids because you never know when you'll lose them forever. It's not worth it. 
18. How do you define SEXY? And what is the…Sexiest Movie? Sexiest Song? Sexiest Brand? Sexiest Celebrity?
I feel like the sexiest thing a person can be is confident. If you're not comfortable with yourself how do you expect other people to be? Sexiest movie: Cruel Intentions (Ryan Philippe can GET IT!)  Sexiest song: anything by Drake is so sexy! Sexiest brand: Victoria's Secret is one of my obsessions.  I own practically EVERYTHING! Haha my family hates it. Sexiest celebrity: I'm gonna haveto say Ryan Phillipe.  He's just so sexy all the time!
19. What are your three simple luxuries?
I take at least one bubble bath a day. People think I'm crazy but it's my way of escaping reality for a little bit. I love going out and clubbing with my friends (another thing I get called out on).  People seem to think I party too much but I just like to have fun. Lastly, I love writing music.  It's therapeudic.  Even if I'm writing a rap about busting a ho's head in. For me it's just really fun.
20. Boxers, briefs, jockstraps…or nothing at all.
I don't wear underwear. I'm classy.

Thanks Johnny Boy!!! We love ya!!
Check out JohnnyBoyxo's video below and visit her site HERE! Check out her music on iTunes HERE!
Also check out our interviews of YouTube sensation Gregory Gorgeous and Transsexual Superstar Maria Roman!
Be Yourself.  Be Unafraid.  Be Your Own Unexpected Luxury!
Also check out our interviews of YouTube sensation Gregory Gorgeous and Transsexual Superstar Maria Roman!
Follow Us:
*Photographs courtesy of Johnny Boy.
WARNING: We allow 100 words or less of content per interview to be taken, with a link to our original interview, and used without our authorization. Content larger than 100 words or copying our entire interview without our authorization to be used in ANY manner will result in our taking legal action per copyright infringement.