Jamie Jones is taking over Miami! Starting with a killer rager at Basement Miami. The vibe and the people, in true Miami style, will be sexy and set the mood for the rest of the week! Tickets are still available here:https://www.residentadvisor.net/event.aspx?941540
Basement Miami this week will be one of the top destinations! Check out their whole week below.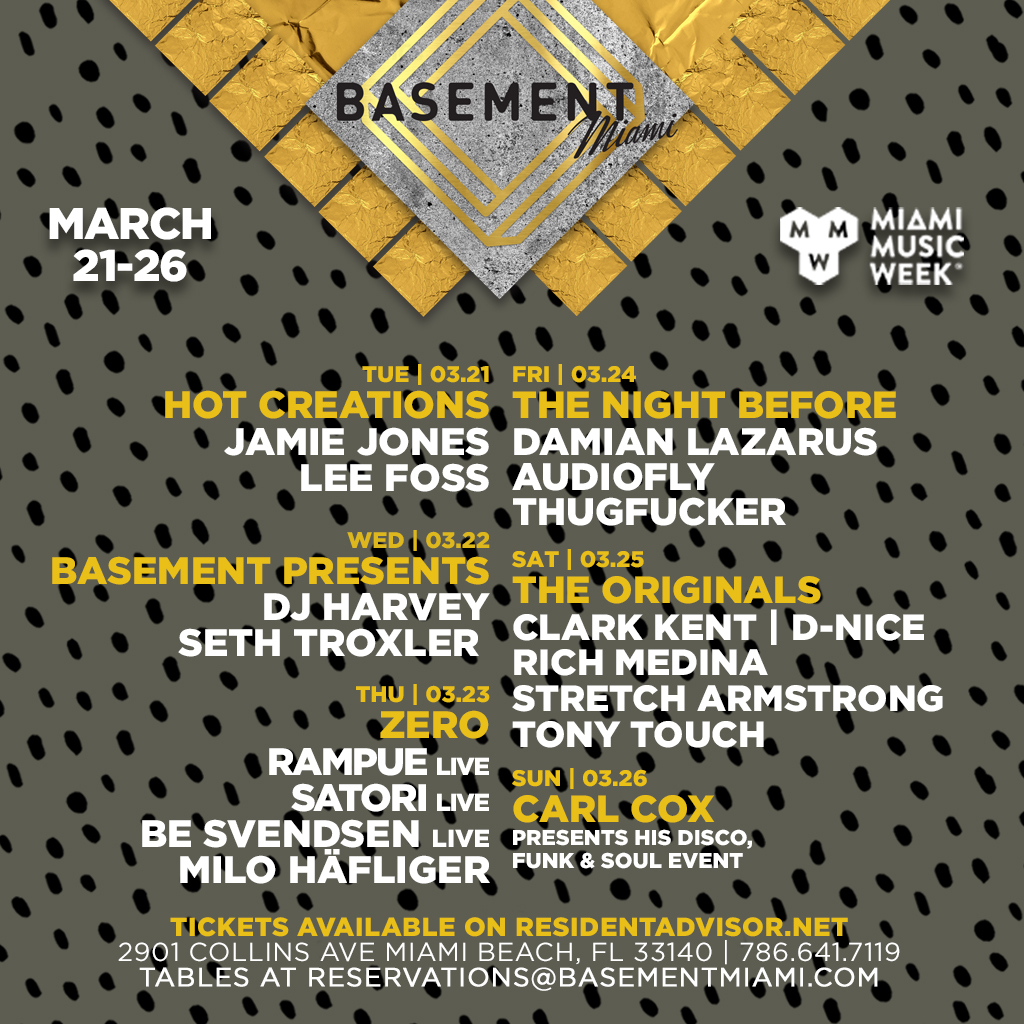 Get more Ultra & Miami Music Week news here.