With support from Peking Duk Tigerlily, Brennan Heart, Keith Ape, Higher Brothers and Joji! If you're one of the lucky first 350 'It's The Ship" ticket holders, along side your ticket you'll receive an exclusive party bag (not a baggie, a swag bag!).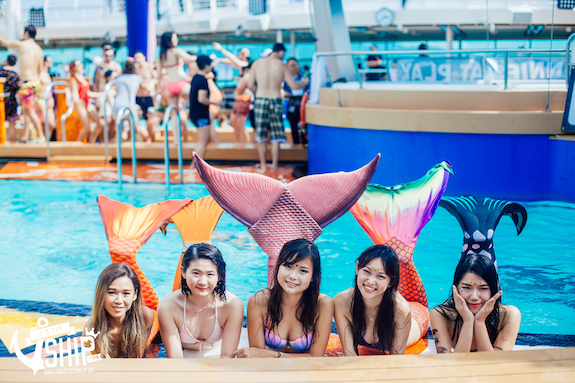 Don't know about 'It's The Ship'? Here's what you need to know about the 2017 edition:
Ragers will sail out from Singapore to Phuket on November 17, and will be treated to the hottest beat makers across the dance and hip-hop spectrum.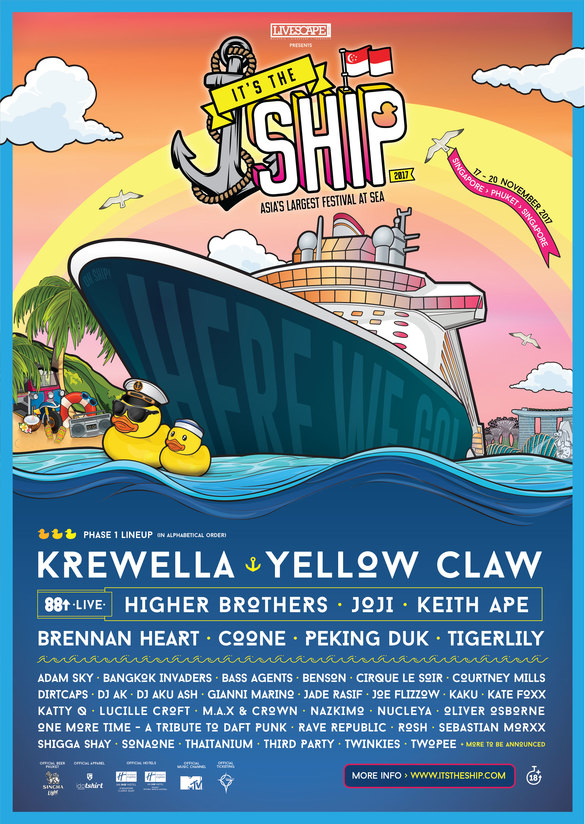 Yellow Claw
Krewella
Peking Duk
Cirque Le Soir
Benson
Higher Brothers
Joji
Keith Ape
Lucille Croft
DJ AK
Courtney Mills
Kate Foxx
Tigerlily
Brennan Heart
Coone
Dirtycaps
Third Party
Gianni Marino
M.A.X. & Crown
One More Time – A Tribute to Daft Punk
 Rave Republic
Kaku
Nucleya
Thaitanium
Bankgkok
Invaders
Joe Flizzow
Sonaone
Sebastian
Morxx
Oliver Osborn
Twinkies
And Many more to be announced!!

More Music Festival News HERE!