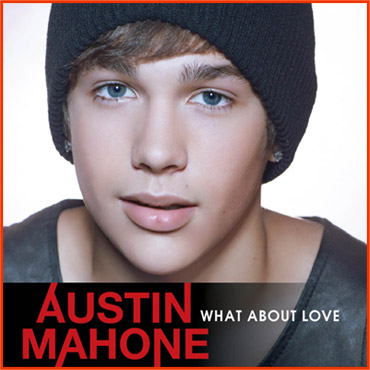 Watch out Justn Bieber…there's a new kid on the block.  At just 17 years old, Austin Mahone is taking over the pop culture world with his new hit What About Love, which is moving fast up the US pop music charts.  Austin found fame in 2011 when videos of his performances went viral.  Since then he has opened for several tours including Taylor Swift's Red Tour and was nominated for an Artist to Watch VMA Award! Although his music is very poppy and catchy, the this kid has his own style and we're sure a huge fan base of teen girls dying for his attention! He's definitely on the rise!
We're super excited to see what this kid has to offer and if his sound propels him to super-fandom.  Check out the official video for his song What About Love and see what you think!

Check back in with us for daily music reviews and posts. 
Please follow us for new music and celeb gossip!