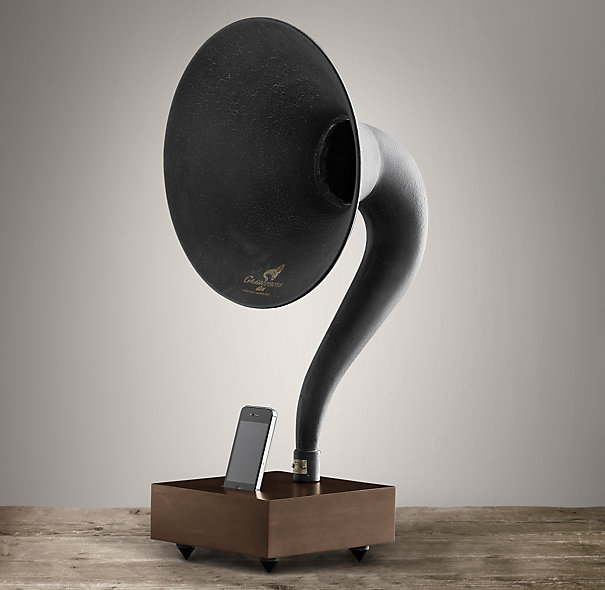 We are so absolutely obsessed with these little gadgets that as soon as we saw them in Restoration Hardware, we knew we needed one for our living room.  They are so authentically artsy yet modern at the same time; the perfect mix of old school and new school.  These little darlings actually play music, or anything, from your iPhone or iPod, right through the gramophone, sounding exactly like an old school gramophone.  It's a wonder we haven't gone and snatched a few up, but we're still waiting for someone to gift one to us!!! (Hint, hint!)
Retailing at $249 but now on sale for $199, these little dudes are a complete steal! We're obsessed. 
Check them out at Restoration Hardware!
Check back tomorrow for our next pick of Sexiest Item of the Day!
Please follow us!