Let's great FREAKYYYYYY!!! Yep! Halloween is just a few weeks away and the Freaky Deaky party is already thumping… well, our anticipation for the party is thumping. You know what we mean! This will mark our first time ever attending the 3 day rager we've heard so much about and honestly, couldn't of ask for a better line up.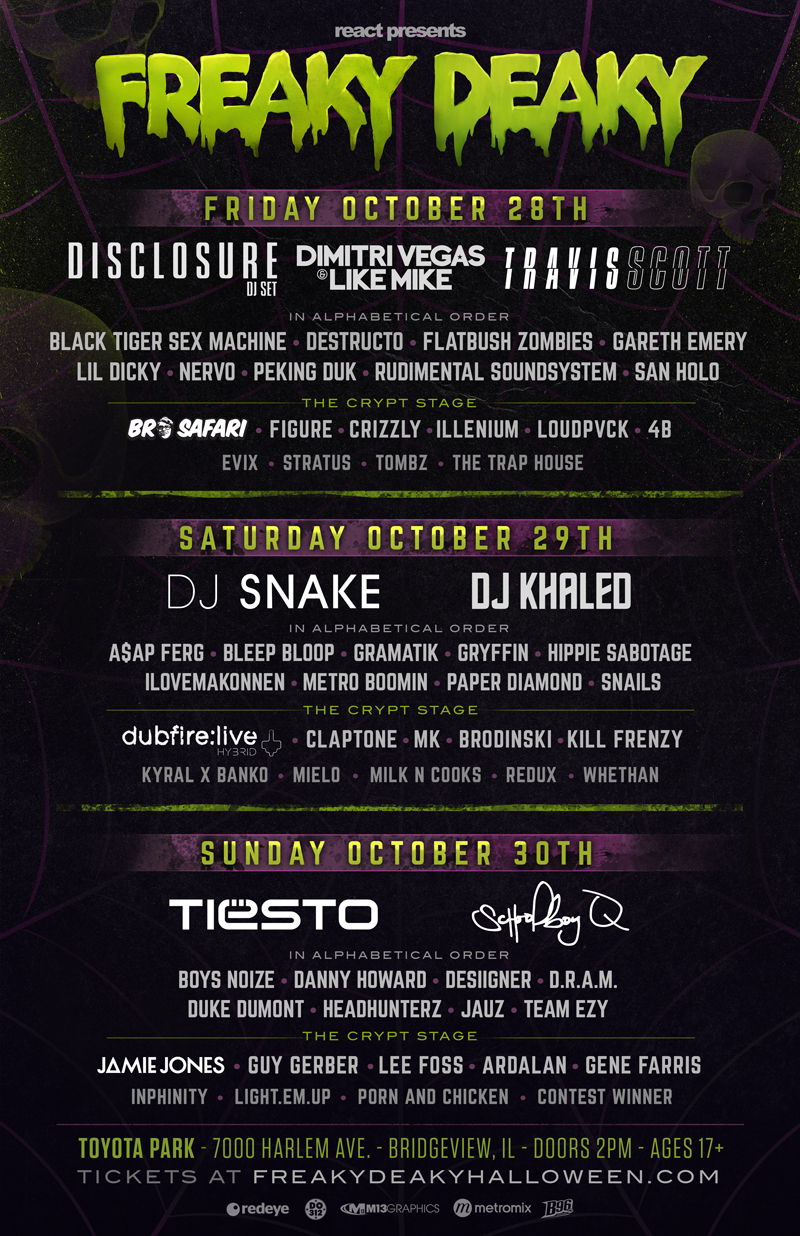 Though we wont be able to attend Friday, Saturday and Sunday look like EDM heaven! Tickets are still available to Freaky Deaky here. Just line any other React Presents festival/show ticket-holders will receive a wristband that will grant them access to the festival and activities, the grounds will have vendors and accommodations for food and beverages (yes! 21+ drinks will be available too!). Remember, great majority of the festival will be outside, it's at the Toyota Park in Bridgeview, so remember to either dress warm (for the night) or bring a sweatshirt that you can throw on later in the night. If you're like us and never been, check out the festival's info here and also check out pix from last year here.
Freaky Deaky looks like it's going to be a awesome Halloween rager and!! if the 3 day festival isn't enough for you… React Presents has after parties that will keep your Halloween get-up on all weekend long! PS: Check out the official lineup video above! See you all sexies there!!!