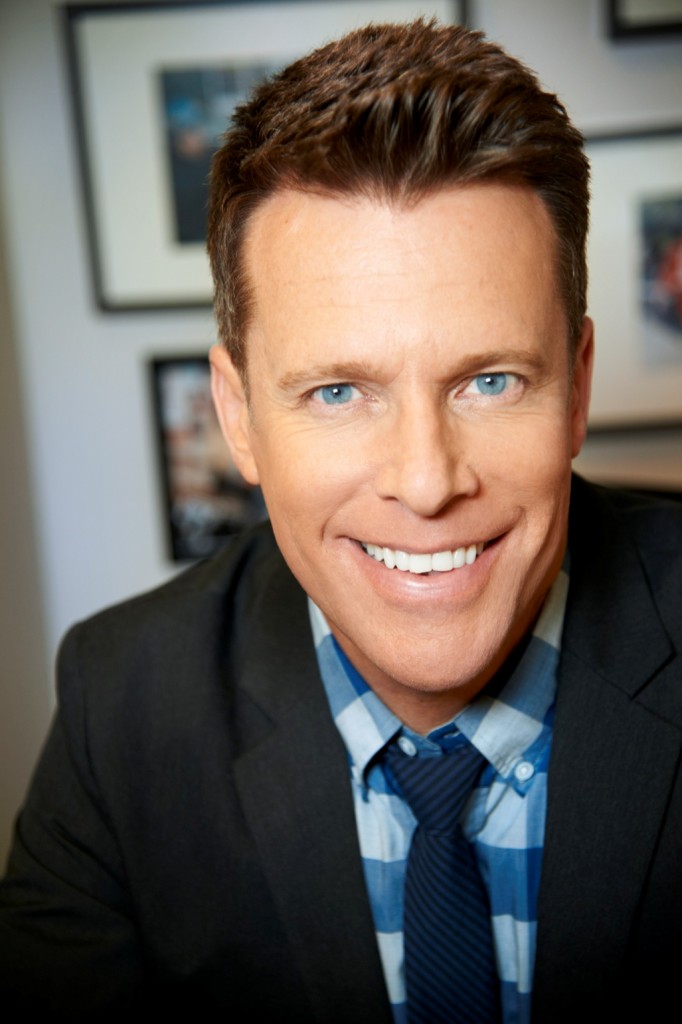 For the last several years, Chris Franjola has been a familiar face on the roundtable of Chelsea Lately, sharing his hilarious commentary on news stories and swapping laughter with his fellow comedians.  He has also helped write tons of the episodes and is also a cast member on the sister comedy; After Lately.  With over almost 20 years of experience in the business, there is no doubt that Chris has made a name for himself, both as a stand-up comedian and a member of one of the most memorable comedy shows in the history of television.  His humor seems effortless with an undertone of perfect nervousness.  We absolutely love his role as the "fool" under the spell of Chelsea Handler and love the willingness to go to any length for a laugh.  It is the art of true comedy value.  Chris Franjola not only makes us laugh, but proves that he will continue to make us laugh for quite some time!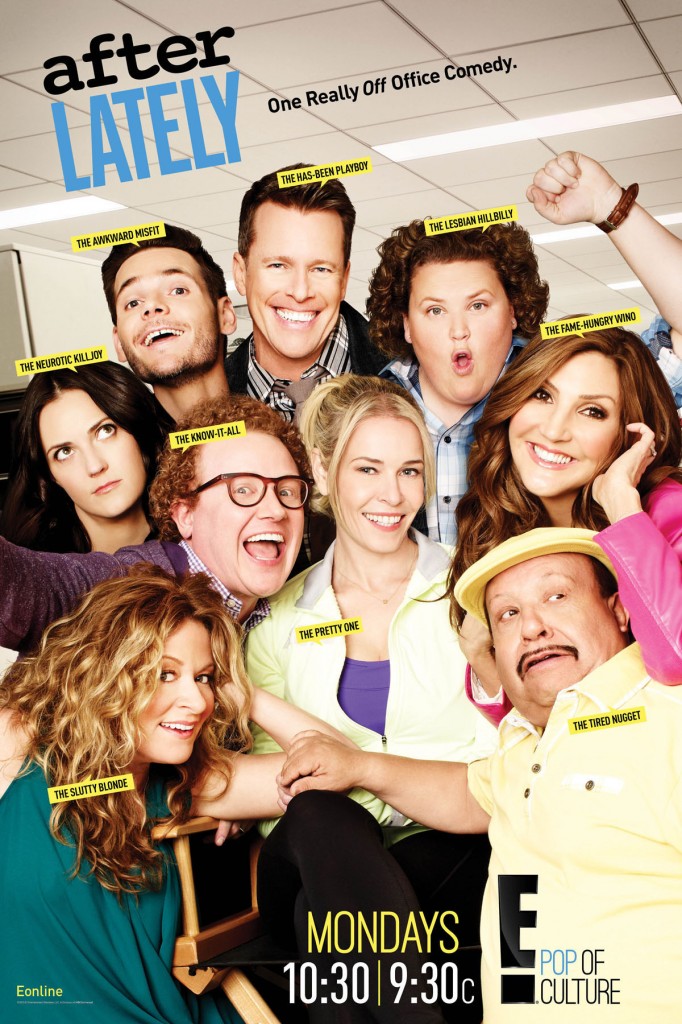 1. If your career life, working for Chelsea Handler, were a movie title, which movie would you be?
Animal House
2. How were you introduced to the comedic world?
I was working as an electrician at the World Trade Center in New York and I started doing stand-up for fun after work.
3. Any surprises on the new season of After Lately?
I think you'll be surprised at what an amazing actor I am.
4. How do you think this season compares to the past two seasons?
I think it's our best season yet.  It looks much slicker.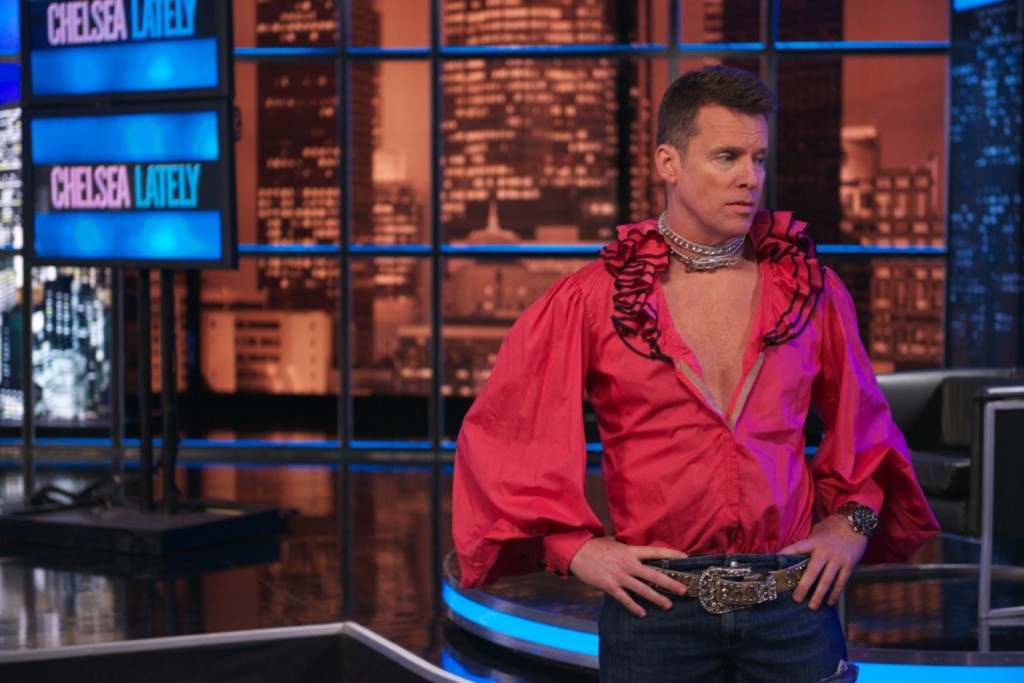 5. If you had to pick, what would be your number one favorite thing about working for Chelsea Handler?
I actually truly enjoy everyone I work with everyday.
6. Let's play marry, fuck, kill (out of the following three names you have to pick who you would marry, kill, or fuck) Chuy, Ross Mathews, Heather McDonald?
Fuck Heather, marry Ross and if I married Ross I think Chuy would die of a heart attack so I'm good.
7. How do you define sexy?
Confidence and the right touch of Jean Nate'.
8. What do you think is the sexiest City? Hotel? Club? Drink? Comedian? Place to kiss?
I love New York City.  If you can ignore the scent of urine it can be one sexy city. If you are sexy- you're not a comedian. I love the Standard Hotel Meatpacking District in NYC. Because of 9 ½ Weeks milk has become kind of a sexy drink (whole milk-not 2%). I have had a few sexy nights at Marquis in the Cosmopolitan in Vegas. Sexiest place to kiss is definitely on the private parts.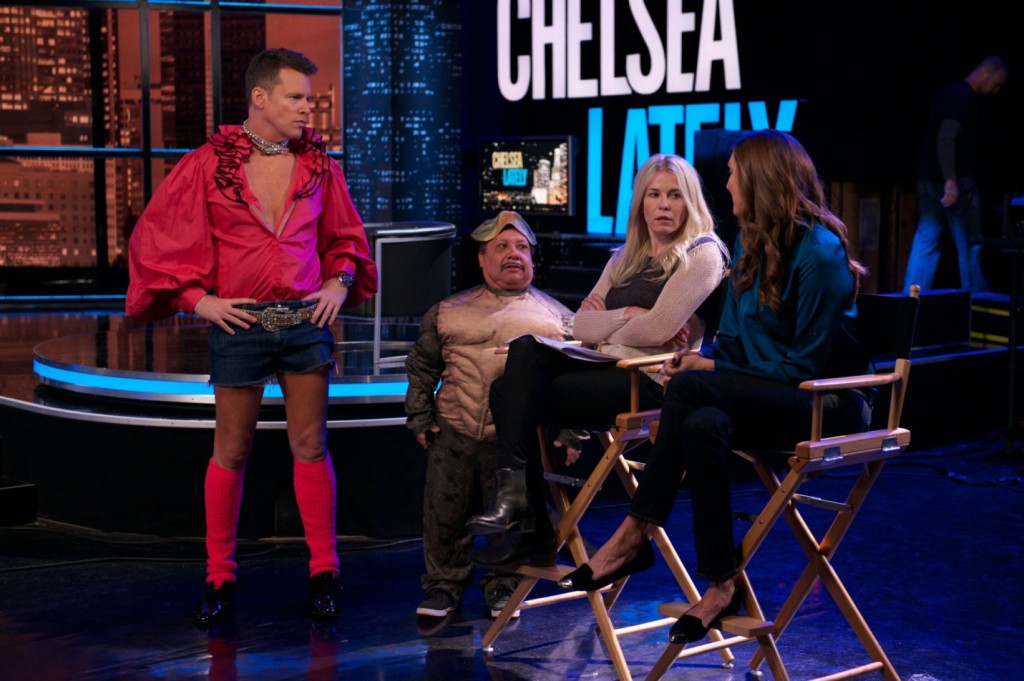 9. Use one word to describe your After Lately cast mates:
a. Chelsea Handler  – Quick
b. Sarah Colona – Hilarious
c. Ross Mathews – Wonderful
d. Heather McDonald – Great
e. Jiffy Wild – Solid
f. Brad Wollack –Great laugher – I know it's two words but he really is a great laugher.
10. What's one thing we wouldn't know by looking at you?
I love Broadway
11. If you could write for anyone else in the business, who would it be and why?
Conan O'Brien. I think I have the tone of what that show is all about.
12. What's the number one rule for online dating?
Make sure your picture is good. Nobody cares if you like mountain climbing when you look bad in your bikini picture.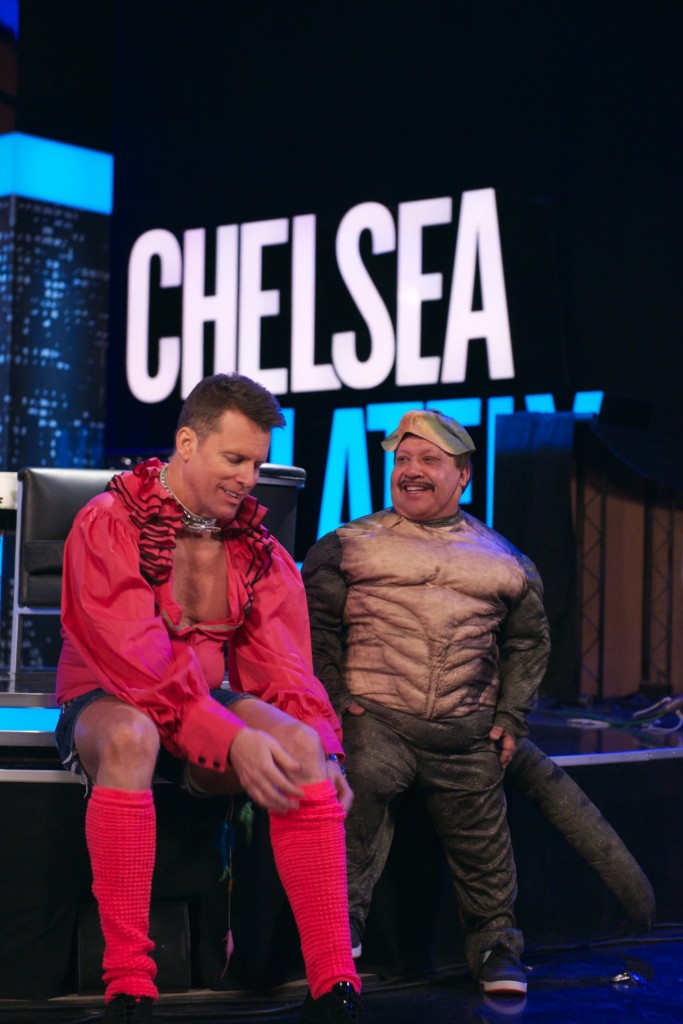 13. What advice would you give to a comedian trying to make it in the industry?
Keep doing it.  It's the one show business job where tenacity truly pays off.
14. What's next for Chris Franjola?
I'm hoping my hair gets a little grayer and I can start doing Cialis commercials.  I love sitting in a tub in the woods.
15. What are your three simple luxuries?
My car, microwavable rice, and I love, love, love hammocks- not banana- regular hammocks.
After Lately airs Mondays at 10:30pm ET/PT on E!
Check out our interviews with other Chelsea Lately/After Lately cast members Heather McDonald and Sarah Colonna!
Please Follow Us!
WARNING: We allow 100 words or less of content per interview to be taken, with a link to our original interview, and used without our authorization. Content larger than 100 words or copying our entire interview without our authorization to be used in ANY manner will result in our taking legal action per copyright infringement.
*Images provided by Chris Franjola