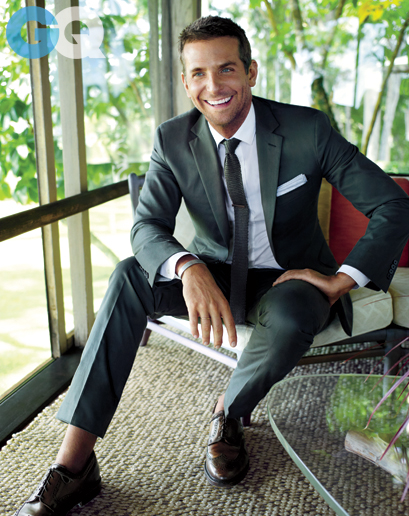 Two things happened in to Bradley Cooper in 2014 that forever changed our feelings about him.  First, he was featured on the cover of GQ's January issues followed by an interview inside, and Second, he captured our entire focus while watching the Academy Awards.  While we've been long fans of Bradley Cooper, the physical and the actor, we weren't quite sure what made us more drawn to him than usual.  Was he more suave? Did his teeth shine brighter when he smiled? Was he more tan or more in shape? We're not entirely sure, but Bradley looks better than ever.
Check him out in the GQ issue to see all of his great photos!
Check back tomorrow for our next pick of Sexiest Man of the Day! 
Please follow us!