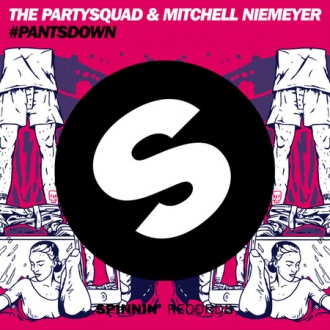 The Partysquad and Mitchell Niemeyer say about #pantsdown, "It's just a fun track that came about last summer. Of course it's always awkward (and funny) when someone gets caught in the act, literally with his or her pants down. But we have this DJ whapp group with a lot of well known DJs; it's just a place where we discuss all the gigs and tour experiences. But at night everything changes and everyone starts sending crazy pictures. Spontaneously this #pantsdown thing was created when a DJ took a picture with a fan and I dropped my pants in the background. As of then, everyone just started dropping their pants at random moments – while standing in the DJ booth in front of massive crowds, next to super drunk people in the streets, etc. It's just something that's always a good thing to do really…"
Check out the hilarious vid and killer beats these crazy cats bring to our ears!
Check back for daily music reviews and posts in our Music section!
Please follow us!