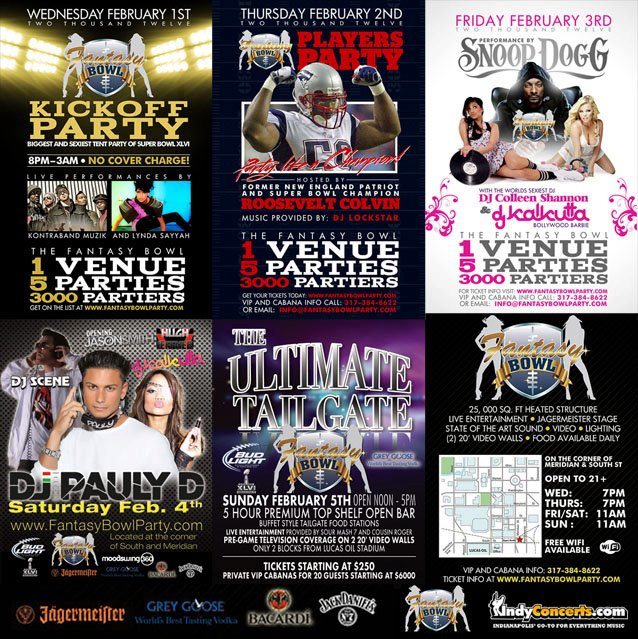 Hyped as "the BEST Local Super Bowl Party"…for the locals, this is a non-stop party, open day and night! Before the tent was open to the public we walked through and checked it out.  Located directly across from the Slippery Noodle this place is amazing with performers Snoop Dogg, DJ Pauly D(of Jersey Shore fame) and many more.  The people behind this amazing party told us they were excited about all of the fans from out of town and definitely hoped they would enjoy their party but in planning the event they were really thinking about all of the local fans and people who made Indianapolis such an amazing city.  For this reason, they've offered an unbelievable ticket price, starting at only $250, to be more welcoming to locals who can expect to pay upwards of $1000 a ticket for the Maxim party or other parties.  Although we'll be all over, we've definitely decided to make this our Super Bowl home and hope you guys will too! For more information check out their Facebook Page for Fantasy Bowl Party-Super Bowl XLVI!
Don't forget to follow us for minute by minute updates on Facebook and Twitter!
Be Yourself.  Be Fearless.  Be Your Own Unexpected Luxury!
Eyes Open…We're Watching!