Spring Awakening Music Festival drops the daily artist lineup… Weekend planning made easier!!
Check out the daily breakdown below to find out which day your favorite artists are playing! Next week, additional artists will be added to the lineup with the "Class of 2018" and "STFU: A Silent Disco." This year, SAMF is proud to renew a focus on the beacon of talent that lies right here in Chicago with the addition the city's prolific homegrown artists.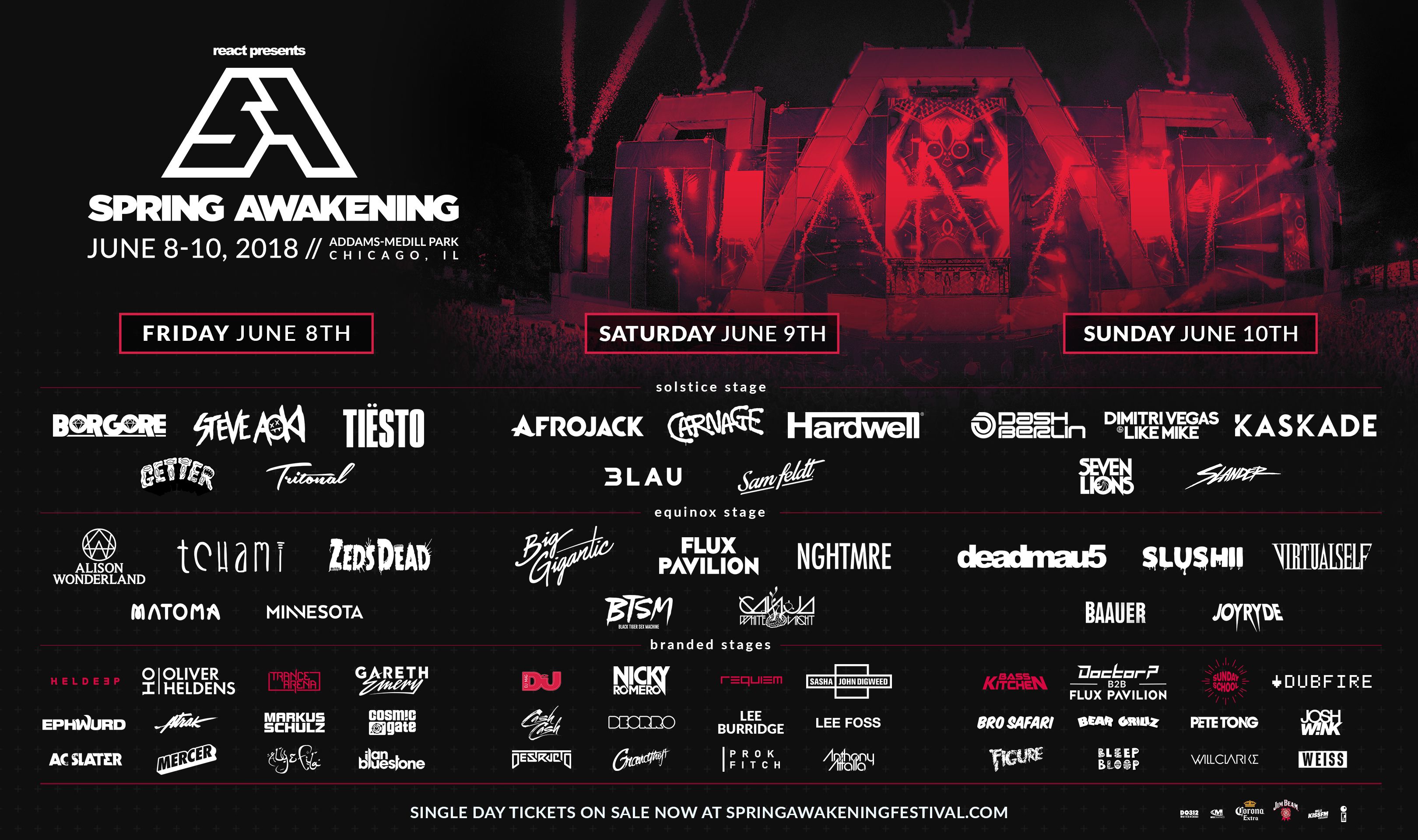 Raise your hands if you can't wait?!?! Ugh, I love festival season. See you guys there!

Purchase tickets here: https://www.springawakeningfestival.com/buy-tickets