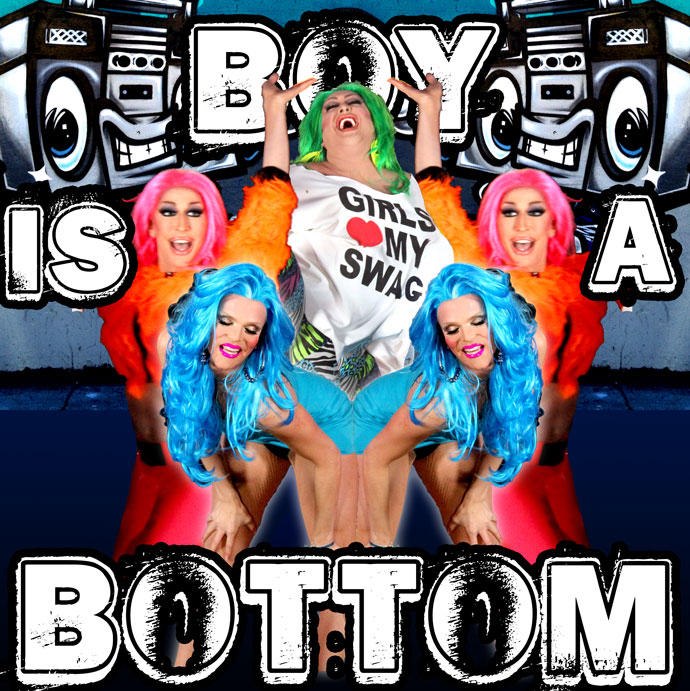 Do you think it's a coincidence Willam Belli released the video for his new song Boy is a Bottom, with Detox and Vicky Vox the same day that Detox premiered on RuPaul's Drag Race??? Hell…No! But that's because Willam is a genius.  In fact, people do not give Willam Belli as much credit as he deserves…that's a fact! Not only has he been in film and television, but he also has these hilarious songs and videos with gal pals Detox and Vicky Vox.  These videos aren't just parodies…they're genius! (Remember Chow Down(at Chick-fil-a???)
Although we're huge Roxxxy Andrews fans, we're definitely rooting for Detox as well, who seems well on her way as a contender for the crown!
Check out their new video below, Boy is a Bottom, which is a mix of 80's Wilson Phillips, Alicia Keys' Girl on Fire and a little bit of En Vogue's remake of The Jackson 5's Who's Lovin You.  We love this video and we love you three gals!  By the way, best line, "he's the ratchedess bottom!" Love-it!  Check the video out below!
Check back daily for fun info, reviews and all kinds of RuPaul madness and search for RuPaul in our search box to see our interviews with winners, contestants and all other kinds of drag stuff!
Follow us if you're gay, love gay people or drag queens! Just follow us!