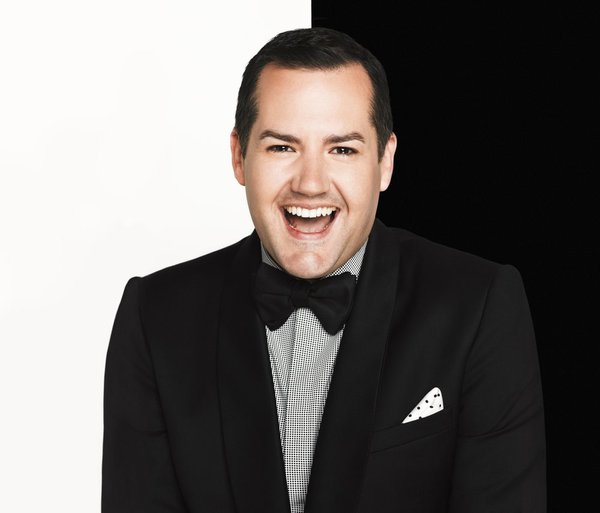 Gay to gay, we connected.  Gay to gay, we laughed and joked and learned a bit about each other.  And gay to millions, Ross Mathews will connect and learn and joke and laugh as he embarks in a brand new television adventure! We had the pleasure to chat with Ross for a few minutes on the phone to learn a bit more about Mr. Mathews and his upcoming E! show, Hello Ross.  With the recent publication of his book, Man Up!: Tales of My Delusional Self-Confidence, his regular appearances on Chelsea Lately's round table and now his own upcoming television show, Ross is breaking boundaries and taking over! He is so completely hilarious, down to Earth and genuine, that we wanted to share the interview with you exactly as it happened.  So here it is, word for word, our 10 minutes with comedian, author, celebrity enthusiast, and new talk show host…Ross Mathews!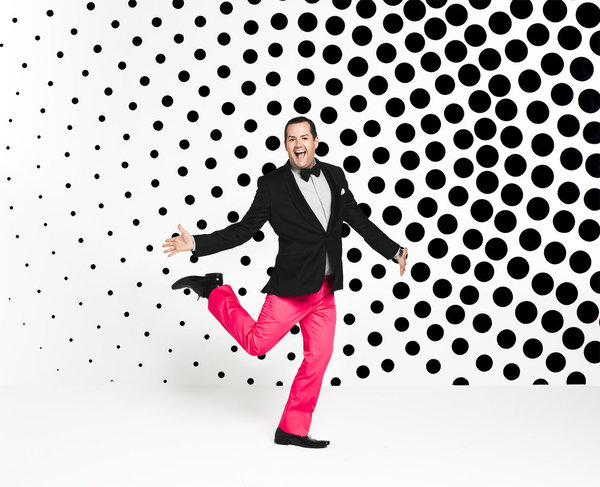 Raannt: Hi Ross!
Ross Mathews: Hi Guys! How are you?!
R: We're good, how are you you?!
RM: Beyond
R: Beyoonndd Awesome! Ok, so we know you have…
RM: BBB-yond!
R: (Laugh) So we know you have a tight schedule, so we have 10 – 11 questions for you, ok?
RM: Hit it! I'm so excited to talk to you! Tight schedule, smooch schedule… we'll just talk until you're done.
R: Ok! Well thank you so much! Here's our first question:
Introduce yourself using 5 words or less.
RM: In five words or less?!
R: Yeah.
RM: Ok, umm, ok, um, um… Honest, positive, umm, umm, creative, umm, uuuhhh… can I hyphenate?
R: Yeah, sure.
RM: Weight-Challenged and um…eager.
R: Alright, great! And we're not going to count the uumms!
RM: OK! Thank you!! (Laugh)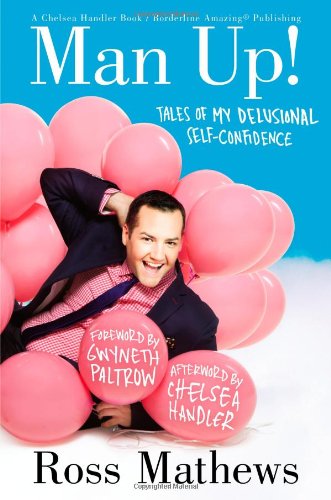 R: When did you figure out you wanted to be in show business?
RM: It happened with I was watching Regis and Kathie Lee back in the day with my mom. She seemed so happy watching that, and I always wanted to talk to celebrities and make my mom happy… so it was like Ding Ding Ding! This job is sold.  I was 8 years old and I was like, this is what I want to do for the rest of my life. Since then, every decision I have ever made, career wise, has been trying to get me to this point.
R: Well there you go! Now you're making yourself and your mom happy! We like that!
RM: I know and by the way, that was the first call I made when I was told 'you're going to get your talk show'. I was like, I gotta go call my mom!
R: She should be your first guest.
RM: Wouldn't that be cute?
R: So cute
RM: We focused group her, she didn't test well
(We all laugh)
R: What should we expect from your new show Hello Ross?
RM: You know, when I was a kid; I would always talk back to the TV when I would watch Rossie and other talk shows. And I was like They should be able to hear me. And now, with my show… We can hear you.  This show is about pop-culture and people coming together. When I have a celebrity on the show, I will go into the audience – which is built like in a round – so they can ask the celebrity questions.  And we'll video chat in people from across the country. This is about pop-culture and people coming together All I am, I'm hosting the show, but all I really am is a liaison and a representative for the super fans.
R: How great! We cannot wait.
RM: It's going to be so fun.
R: If you could pick 3 dream celebrity guests, dead or alive, who would they be and why?
RM: Ok… Ok… It would be, um, Lady Gaga because her fans are very passionate. It would be Oprah because I'm a very passionate fan! And it be, maybe Marilyn Monroe because she's probably the most famous, iconic women and in modern American history, and I feel like she never had enough time to show her true passion to people.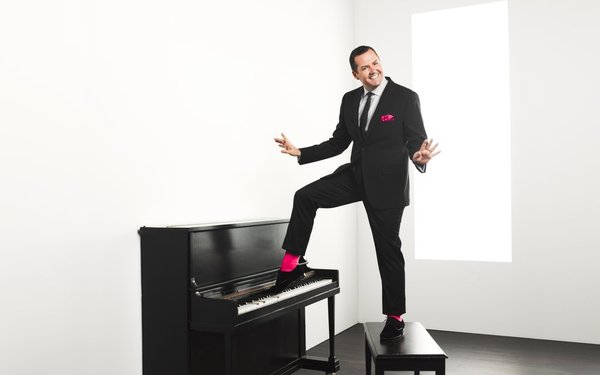 R: Let's play kill, marry, screw
RM: Oh My God! Ok, Ok…
R: Rob Kardashian…
RM: Who are the other ones?
R: OK, so Rob Kardashian, Zac Posen, and Justin Bieber?
RM: I would… Ok, first I wanna go on the record, that I would never kill anybody but I would kill Justin Bieber, because he's driving too fast and being a nuisance to his neighbors! And somebody needs to give him a time out!
I would… who are the other ones?
R: Designer Zac Posen, from Project Runway, and fellow E! Rob Kardashian
RM: I would… oh geez! I would… I guess I would F Rob Kardashian because it would be quick and done! And then I would Marry Zac Posen because I think he's so cute! And he's in fashion and reminds me of my partner Salvador who's a wardrobe stylist.
R: How do you define sexy?
RM: Funny
R: What do you think is the sexiest city? Restaurant? Celebrity? Book?
RM: I think the sexiest city, and it's the weirdest thing, I think its Nashville.  I don't know why, but I love Nashville and I love the people. And like sometimes, like, I would never think like something is sexy, but like when they would do like a wider jean and a boot and like a wide belt buckle… who knew! That for me is sexy! So, that's why I think Nashville is the sexiest city.
The sexiest book, Man up by Ross Mathews, Duh
The sexiest restaurant…? Oh, you know what I love, but I never go there, I go there as about as often as I have sex; which is once every two years, is um… The Bazaar at the SLS Hotel, it is just so different and fun and kind of awkward because they make high content food…and that's how I feel about sex – different and fun and pretty awkward with me.
R: And what about sexiest celebrity?
RM: Justin Timberlake, Oh My God!
R: Especially when he hits the high notes right?!
RM: Let me just tell you something, whatever he wants to do, I'm in!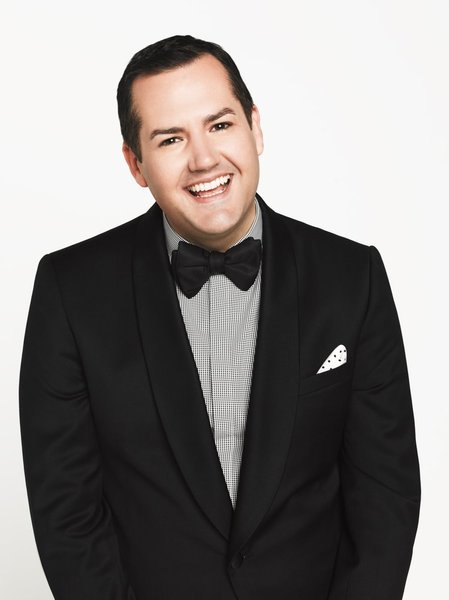 R: It's tea time with  the Royal Couple on Hello Ross.  What would be your first topic of conversation?
RM: Did Kate wear a blue polka dots dress when they came out with the baby, in honor of Diana who wore a blue polka dots dress when she walked out carrying William from the same doors.
R: That's a good topic, we like it!
RM: Cause, hello!!! It was like a modern, like it seemed like a hue of blue with polka dots with a modern cut! I think it was like an homage.
R: Now that same sex marriage is legal in California, do you and your partner have plans to get married?
RM: Um, yeah… We're not engaged or anything… But, now that it's legal in California, it's a lot more likely to happen.
R: What's next for Ross Mathews?
RM: Well, the talk show it's just going to be the best thing in history… ever! Um, I'm going to keep selling Man Up because I think the message of this book is so important for people to read about.  It's all about celebrating yourself and what makes you different. Um, I'm going to hit my goal weight one of these days, that's going to happen! And I wanna get a cat, but Salvador won't let me.
R: Well maybe you can get one of those weird cats that look like dogs or something?
RM: Well we have two dogs! But I always wanted a cat, because they scare me and I think I just want to rise to the challenge and overcome that fear.
R: What are your three simple luxuries?
RM: I love… Ok, I belong to a winery. And they send me wine… and that was a big splurge for me, Ok? Right? Sure!… I buy throw pillows all the time! I like to change those out, and I don't care… I usually find them on clearance, but I don't care if that throw pillow is still good! I won't use it anymore because I'm sick of looking at it. I will replace it, I will give it to a friend or to a goodwill. And then my third luxury is that I spend a lot of money… a lot! Of money! On my dogs grooming. Because, I go to super cuts and spend $10 on a haircut.  But I pay like $60-$80 apiece for them to do, to be pat with mud, like in Native American style; and they do it in this room that is painted in a specific blue that is soothing to dogs… even though they're color blind… but that's what the lady tells me, and they get a massage and they're chanted at and they spray them with pheromones that reminds them of their mother… And I… and I pay a lot for that, and it's all probably fucking bull shit, but it makes me thrilled!
R: Well you know, that's a good luxury to have.
RM: Thank you.
R: Well Ross, thank you so much! That's all we got for you today!
RM: Well thank you guys! You're so fun! Thank you so much.
R: Thank you!! We will catch Hello Ross Fridays at 10 pm on E! and here!
RM: Thank you! Bye!!
Ross Mathew's Book is available in book or audio form below:
Check out all of our Chelsea Lately comedians and writers in our Interview section and check back for daily interviews!
Please follow us!
WARNING: We allow 100 words or less of content per interview to be taken, with a link to our original interview, and used without our authorization. Content larger than 100 words or copying our entire interview without our authorization to be used in ANY manner will result in our taking legal action per copyright infringement.
Photo Credit: © NBC Universal, Inc.