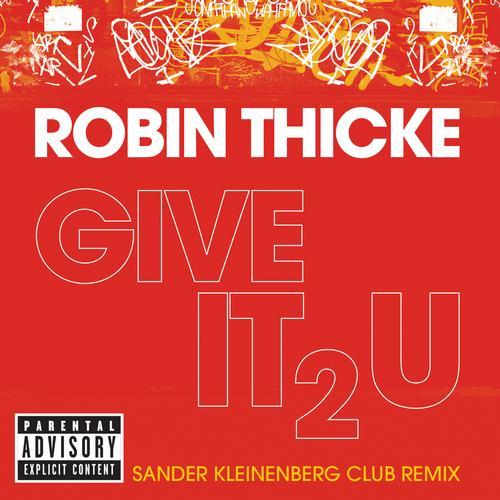 Fresh off the back of "Blurred Lines", undoubtedly one of the years biggest releases, Robin Thicke is back with his brand new single "Give It 2 U" and has enlisted none other than Sander Kleinenberg for official remix duties.
Listen to Sander Kleinenberg mix:
Having performed a show-stopping medley on the MTV Video Music Awards that included Miley Cyrus twerking and guest appearances from 2 Chainz and Kendrick Lamar – this record is hot on everybody's lips and fresh in their minds. Kleinenberg last released a remix in 2011 of the Manufactured Popstars, but almost a full 2 years later proves he hasn't lost any of his magic touch. Sander adds Robin Thicke to a prestigious list of remixed acts including Daft Punk, Katy Perry, Justin Timberlake and Royksopp and is currently busy in the studio working on new material as well as a brand new live show concept, due to be unveiled later this year.

Check out our daily new music releases and posts and tour info in our Music section!
Please follow us for up to the minute news on music and tours!