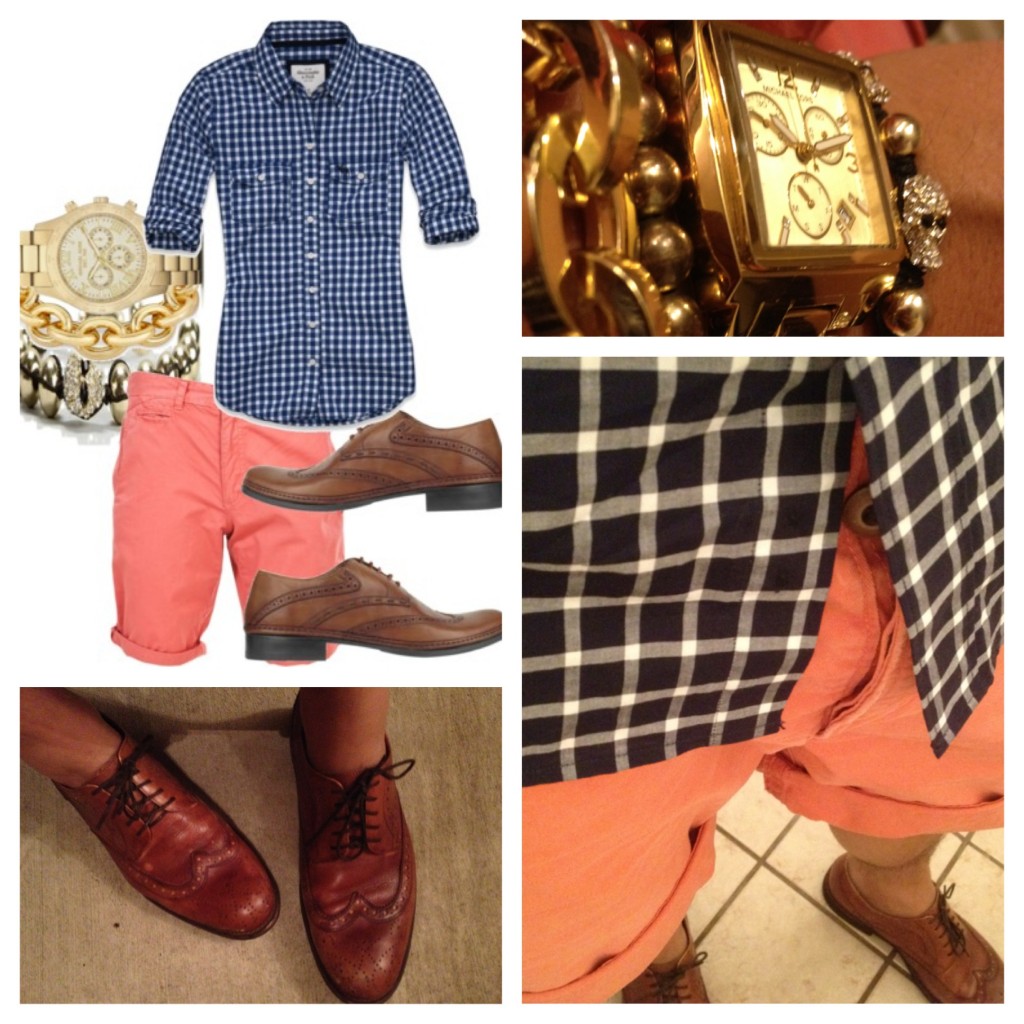 You're not really one of those types who sits at home but tells everyone else you're in meetings…just to seem busy! Nope, you're really not that busy.  You manage your affairs well and your business always banks revenue, so you sleep in late, grab lunch with a friend, maybe a late dinner and a movie.  Naps are always part of your schedule.  You're not conventionally smart…maybe…you've just played your cards well.  Every once in awhile you have to meet up with one of your investors for a "lunch meeting", which typically consists of 45 minutes talking about their lives, 5 minutes talking about yours and 2 minutes writing the check.  The believe in you…they always have, which is why you never compromise.  In your company there is no such thing as "business casual", there's just business as usual.  Why should you dress differently than you ever would normally? Your success has been built on being real and why would you change that now…doing you works!
Out of Our Closet Today: 5-21-12: Summer Business
Shirt: Michael Kors/Nordstrom
Shorts: Hollister Co.
Shoes: Aldo
Watch: Michael Kors/Nordstrom
Bracelets: Niche Boutique
Style Tip: Always remember that individual style is exactly that…individual style.  Don't feel that you have to apologize or compromise.  Some people can spend $10,000 on an outfit while others can spend only $10 on an outfit, but that doesn't mean they can't get the same effect.  Essentially, the look above could be bought at any thrift store for approximately $10.  When we first began wearing wingtips, one of us bought a pair online for over $100 while the other bought a pair for 90cents! There really wasn't much difference in the shoes.  Today, we would much rather always wear $300-$400 shoes…but that doesn't always fit our budget.  Peter adores thrift store shopping and will never stop…ever in search of the greatest vintage concert tee! Make sure you know what you want your style to say and then breath it from your soul!
Be Yourself.  Be Fearless.  Be Your Own Unexpected Luxury!
We post our Out of the Closet daily so bookmark us or Subscribe to get our look daily!  Check this category on our site for other Out of Our Closets!
Image: raannt