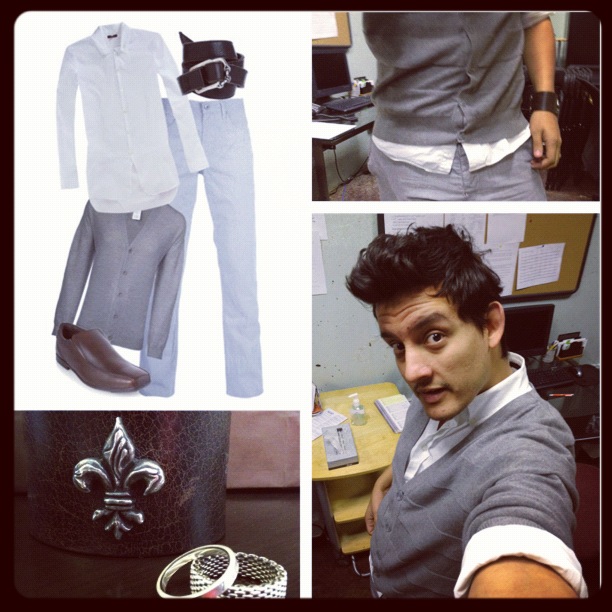 You try your best to keep your head off of the desk but all your mind can think about is laying out by the pool and catching up on all of the great books you weren't able to read during the school year…The Hunger Games…Fifty Shades of Grey…The Fault in Our Stars. The professor calls your name and you shuffle your papers together and stand up…its the last presentation you have to give this semester…and then it's pool time!
Out of Our Closet Today 5-18-12: Last Days of School:
Shoes: Robert Wayne
Shirt: Calvin Klein
Pants: Calvin Klein
Sweater: H & M
Bracelet: Velvet Messiah
Rings: Tiffany & Company
Be Yourself.  Be Fearless.  Be Your Own Unexpected Luxury!