Currently marching her way through her biggest North American tour to date with performances at Ultra Music Festival and back-to-back headlining weekends at Coachella including being one of the first artists to ever be live-streamed from the YUMA Tent, Nicole Moudaber continues her dominance in the techno-sphere with her 'Seeing It Through' EP, her first original release of 2019. Arriving through her tastemaking MOOD Records imprint on Friday, April 26, the three-track release also features her first single of 2019 as the EP's eponymous title track. With all three fiercely produced tracks asserting Nicole Moudaber's position among techno elite, her 'Seeing It Through' EP is sure to leave a mark on the dance floor this spring and summer season.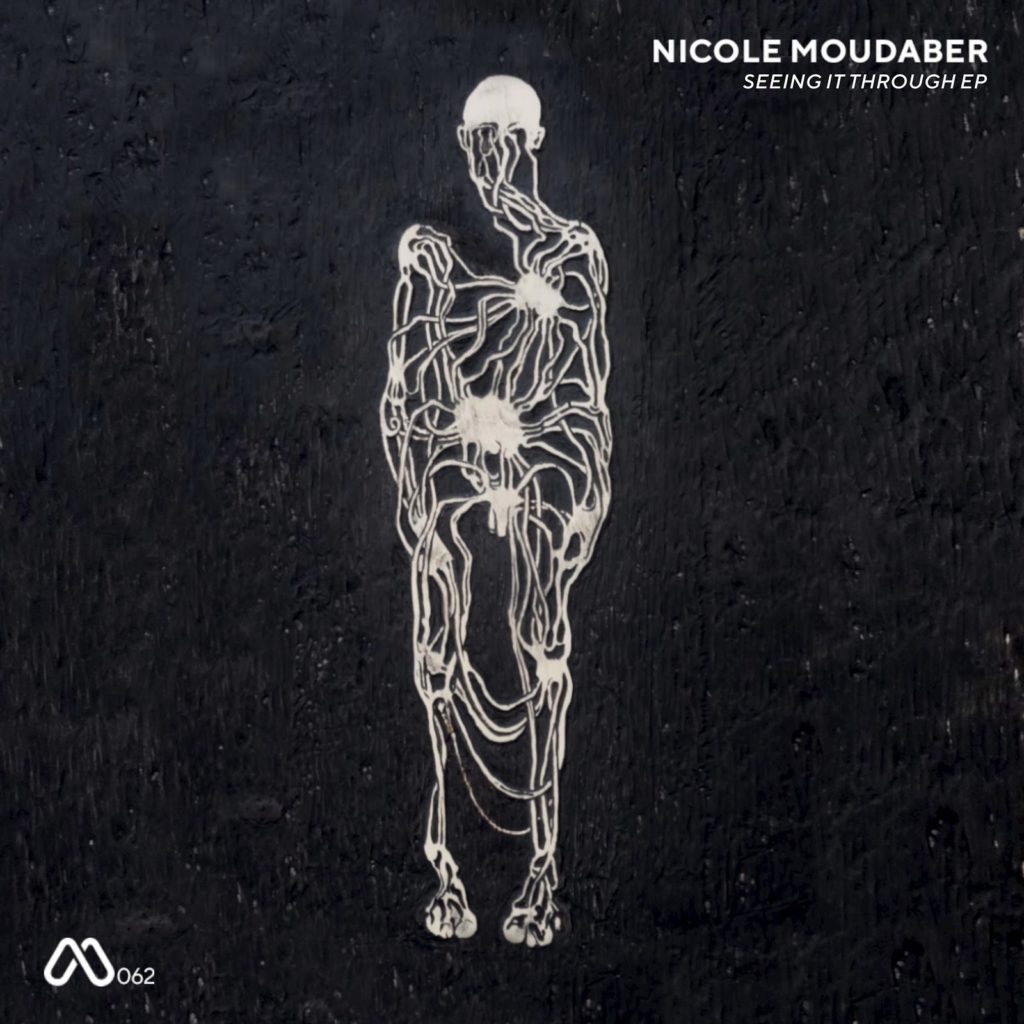 Kicking the techno engine into gear, title track "Seeing It Through" will be sure to cater to fans of her signature dark and driving techno as the EP opens with heavy kick drum thunder. Arriving as the EP's shortest yet most powerful offering, the track makes a point to lace listeners into a hypnotic groove that will leave them in awe, classic Moudaber at her finest. Keeping her foot on the pedal in "Common Dreams," the MOOD label head introduces an entrancing motif that builds with warm pads throughout. Wrapping up the release's final stretch, "The Sun at Midnight" opens with a mood setting musical atmosphere that inspires mysticism and journeys into the unknown. Immersing her fellow passengers along for the techno ride, it is not long before the track explodes with punching synths and a reverberating kick designed for peak moments. Road-tested and primed to perfection on dancefloors around the world, Nicole Moudaber always finishes strong.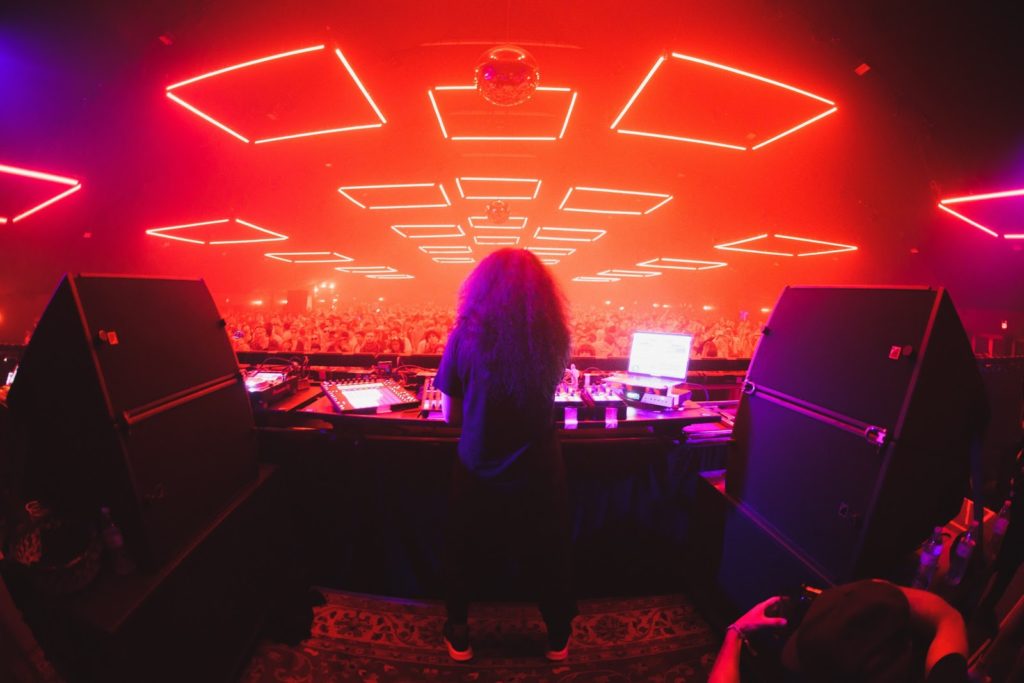 An unstoppable force in the DJ booth, studio, and on the air waves with her weekly 'In The Mood' radio show, Nicole Moudaber continues to make 2019 another year to remember. Playing over 110 gigs in 28 countries last year, it is no secret that she is an in-demand talent at festivals and nightclubs around the world. Next month, Moudaber's global fans can look forward to her appearance at International Music Summit in Ibiza as she will celebrate the 5th anniversary of her radio show 'In The Mood', hosting and broadcasting live from the grand finale of the world-renowned industry event on May 24. Heading back stateside for the end of May, Nicole will once again team up with Dubfire and Paco Osuna to close out Movement Detroit for another edition of their epic B3B on May 26 before heading to New York City for another epic open-to-close set on May 31 at 99 Scott. Continuing her "always on-tour" mentality with confirmed appearances at Circoloco Ibiza, Creamfields UK, Ilesoniq, this summer, it won't be long until the dance music pioneer lands at her faithful techno army's doorstep.Nicole Moudaber's 'Seeing It Through' EP will be available on Beatport via MOOD Records on April 26, buy now.
Nicole Moudaber's 'Seeing It Through' EP
Available on Beatport on April 26, 2019
Tracklisting:
1) Seeing It Through
2) Common Dreams
3) The Sun at Midnight
Nicole Moudaber Tour Dates:
April 26 Barcelona, Spain @ Pacha
April 27 London, UK @ EGG
May 3 Budapest, Hungary @ Premier Club
May 4 Amsterdam, Holland @ De Marktkantine
May 5 Loughborough, UK @ Forbidden Forest
May 17 Prague, Czech Republic @ Roxy
May 18 Zurich, Switzerland @ Hive
May 20 Ibiza, Spain @ Circoloco at DC-10
May 24 Ibiza, Spain @ Dalt Villa
*May 26 Detroit, USA @ Movement — Dubfire B3B Nicole Moudaber B3B Paco Osuna
*May 31 New York, USA @ 99 Scott — All Night Long
*June 1 Ft. Lauderdale, USA @ Venue
June 7 Athens, Greece @ Blend
June 8 Toulouse, France @ Bricks Festival
June 9 Palermo, Italy @ Unlocked Festival
June 15 Amsterdam, Holland @ Mystic Garden Festival
June 16 Paradise @ Sonar OFF, Barcelona
June 22 Beirut, Lebanon @ AHM
June 29 Dublin, Ireland @ Higher Vision
July 5 Malaga, Spain @ Weekend Beach Festival
July 6 Luxembourg City, Luxembourg @ Philharmonie
July 7 Blankenberge, Belgium @ Beachland Festival
July 17 Ibiza, Spain @ Paradise at DC-10
July 19 Paris @ La ClariereJuly 20 Kołobrzeg, Poland @ Sunrise Festival
July 26 Derry, Ireland @ We Are Together Festival
July 27 Porto, Portugal @ Sound Waves EsmorizAugust 2 Ibiza, Spain @ Shadows
*August 10 Montreal, Canada @ Ilesoniq
Aug 20 Ibiza, Spain @ Resistance at PRIVILEGE, Ibiza
August 24 Daresbury, UK @ Creamfields
Aug 28 Ibiza, Spain @ Paradise at DC10+
more to be announced!
*Denotes North American dates
Click here for more Electronic Dance Music NEWS.