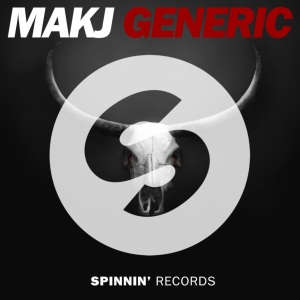 Yep, MAK J is killing it! Our freshly made TomorrowWorld friend MAKJ (check out our interview here!) has been dropping original remixes left and right this past year and his back at it again. 'Generic' is energetic, thrilling, and a roller coaster of beats and sound! MAK J keeps the energy going with a combination of high beats and sexy drops and out of this world production!
MAKJ Remaining Tour Dates:
Thurs 12/4 | Tijuana, MX | Hangar
Fri 12/5 | Mexico City, MX | Gravity
Sat 12/6 | Guadalajara, MX | La Santa
Thurs 12/11 | Sunnyvale, CA | Pure Lounge
Fri 12/12 | Danbury, CT | Tuxedo Junction
Sat 12/13 | Las Vegas, NV | Drai's Nightclub
Check back for more regular music posts, tour dates and festival information!