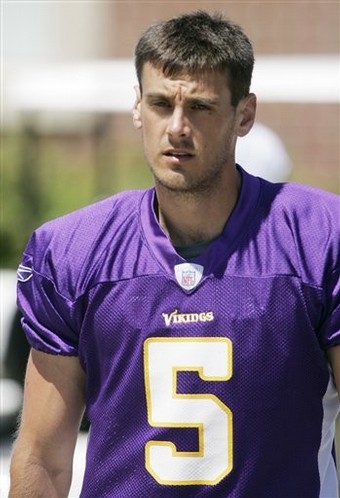 It's celebration time tonight in the House of Raannt!!! We are so incredibly in awe of Minnesota Vikings Punter Chris Kluwe that words cannot even explain…well, not written words.  So we've made a little video tonight on our boysofraannt channel on YouTube in honor of Chris Kluwe! The man with the art of words!
If you don't know, check out our video below and see our response to Chris Kluwe's letter to Maryland delegate Emmet C. Burns Jr and his act of HATE!!! Check out our video and then read the letter for yourself.
We love ya Chris!!!! Thanks buddy!
http://youtu.be/2mhTRfQabSo
Be Yourself.  Be Fearless.  Be Your Own Unexpected Luxury!
Please Follow Us:
Check out the link to the letter here.
Image Source: Zimbio