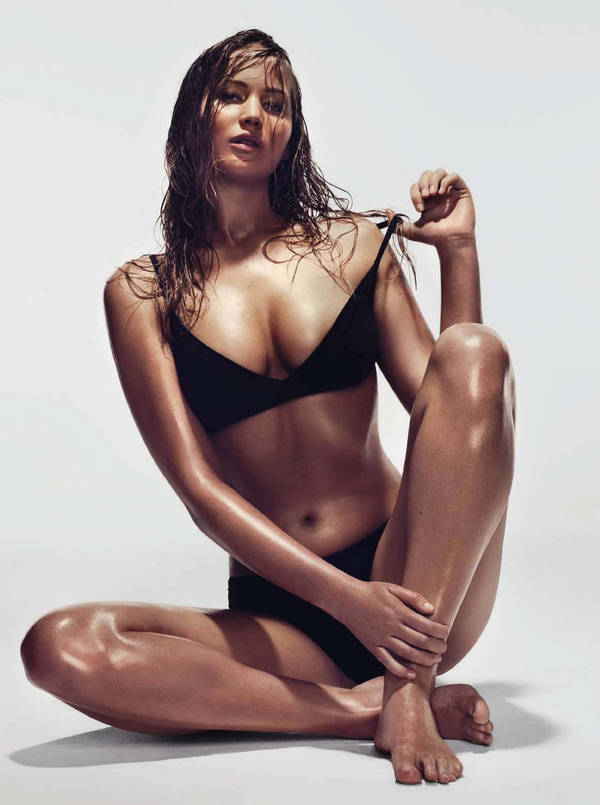 We're really not sure why but outtakes of a photo shoot that Hunger Games star Jennifer Lawrence did in 2010 for Esquire UK are disappearing from all over the web.  The photographs, like the one seen above from magxone.com, are so incredibly amazing we can't understand why she would want them down.  Maybe because they don't fit in with the innocent charm of Katniss Everdeen? We don't care.  We love them and think they're amazing.
But after looking at these photos from two years ago, we wondered what she looked like in her earlier days.
Awwww…Maybe not the stunning beauty she is today, seen on the right, but still a cutie patootie all the same!
We love ya darlin! Own that sexiness and don't be ashamed of those photographs! We all wish we could look so good!
Be Yourself.  Be Unafraid.  Be Your Own Unexpected Luxury!