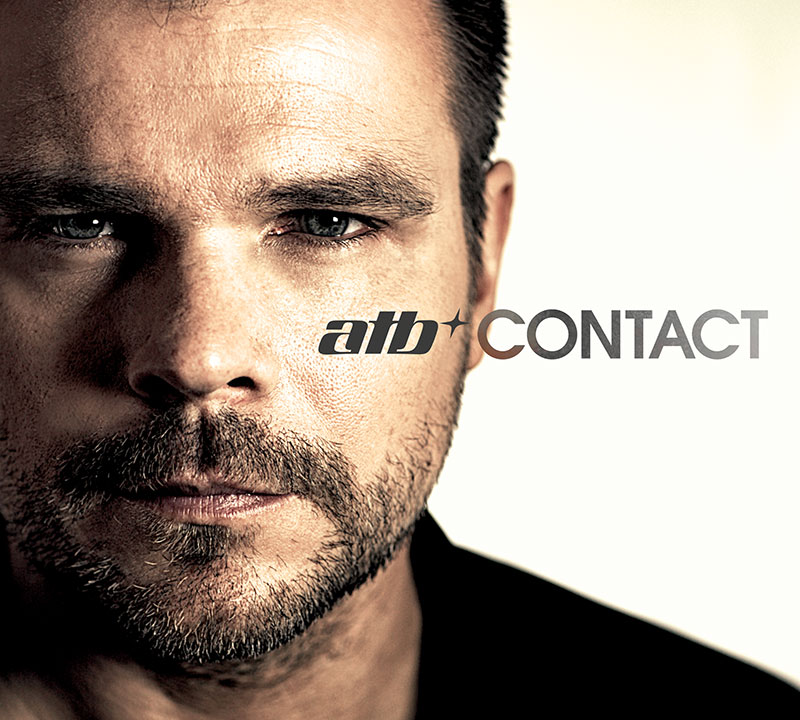 We're usually very excited with every interview we conduct.  First, we think about what we want to project with each article and how we want to represent the artist.  In addition, we plan out how to conduct the interview so that it's easiest for both the celebrity and ourselves, but this time, we happened to be in Miami for Winter Music Conference and Ultra Music Festival 2014 and happened to be in contact with the right person.  We were lucky… extremely luck… to have a full evening with ATB!  His new album CONTACT released and we couldn't wait to chat with the DJ about his inspiration and current projects!  Check out our time with ATB… a killer DJ with an incredible sound!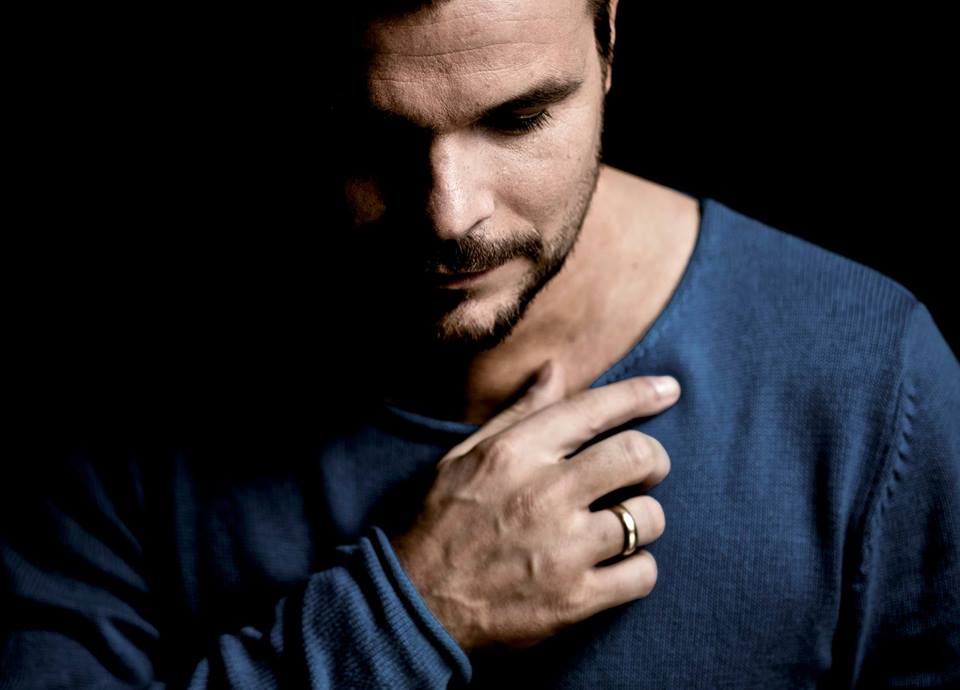 raannt: Alright! How are you?
ATB: Good! Good! Good interview!
r: Aaannndd we're done! Haha.   Nice to meet you!!!  Ok, we have just a few quick questions!  You just renewed your residency in Vegas, are you excited for that?
ATB: Yeah, I have to be there in three days! It's at the Cosmopolitan, Marquee… I love to play there…
r: We got married at the Cosmopolitan…
ATB: Really?!
r: … so we're obsessed with that hotel! It's a great place!
ATB: so you've  been to Marquee?
r: Yeah! Loved it!
ATB: I'm doing the pool party there on Saturday!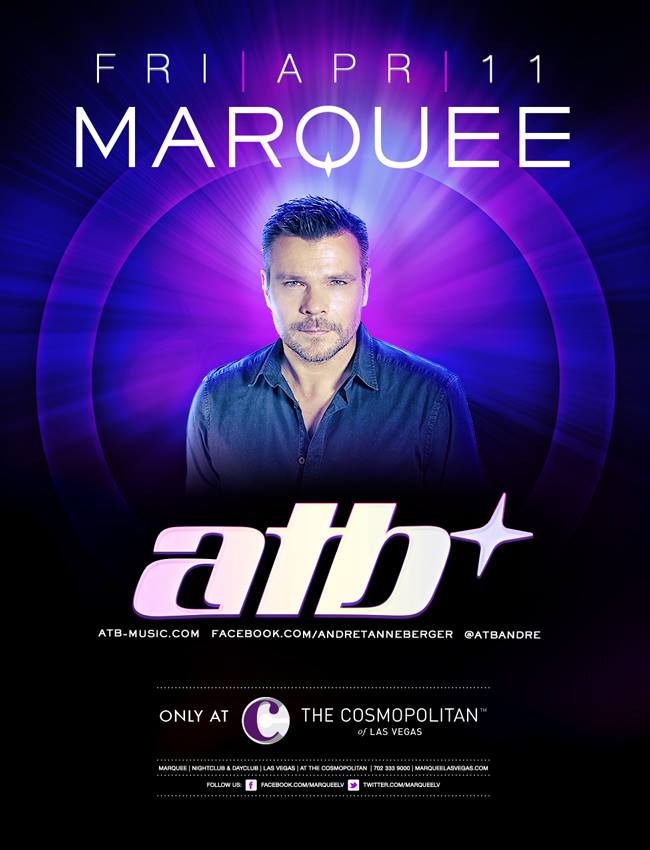 r: Their pool parties are super killer.   How do you keep their energy going since they have so many big names there?
ATB: You know, I just play music… That's what I do.  When I'm there as DJ, of course I want to represent my stuff but, especially in Vegas it's very important to read the crowd, you know? Because it's not just fans there.  When you're at other gigs… wherever I play, you have a followingship, people follow you.  But Vegas, it's a lot of tourists, a lot of people don't care about the DJ and to reach these people with music… that's my goal. And that's a hard job sometimes, but when I have them all at the end of the night… I'm glad! But that's a job, you know… Not just playing your stuff, it's playing with the crowd.  It's a give and take and that's what I try to do.
r:  that's a good quality to have, not a lot of DJs have that…
ATB: Not all DJs, GOOD DJs!
r: Who are you listening to right now?
ATB: Uuh, so many different things! It depends where I am.  When I'm on the road, I listen to a lot of EDM stuff, but when I'm back home I try to avoid the EDM stuff a little bit. I try to listen to normal radio stuff, I'm very open music wise. That helps you at being creative, because I get a lot of influence from other styles as well.  If it's rock music, pop music, whatever… I love country music, it sounds crazy but I love country music.  It's not in my songs, but several parts in my music are influenced by some kind of that… I'm really open to every kind of music, if it's good music…it's good music.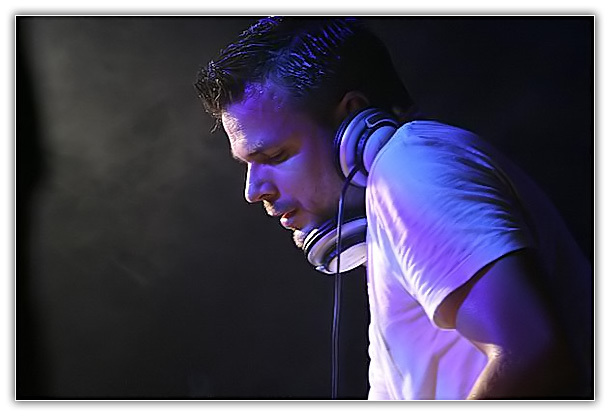 r: Off of that, what do you think brought your new album to life, what do you think it's different from what you've done before?
ATB: You know, new albums always happen because I want to do new music and this album was kind of important to me because the meaning content was very important to mean because when I'm ,as a DJ, when I'm communicating with the people and they're listening to my music, I'm always very personal.  As a DJ I need to have the eye contact, I need to be in contact with the crowd and people writing to me on Facebook or Twitter, wherever, I'm doing all these things for myself.  So being in contact with the people who are listening to my music, is very important for me, so the meaning of this album was important for me and also a lot of songs and collaborations are in the album.  I did a lot of stuff directly with the artists together in the studio.  In earlier times I did it long distance, with mp3s and sending and stuff.  Now, we worked together in the studio, recorded together, wrote…
r: Like the good-old times…
ATB: … like the good old times!
r: How do you define sexy?
ATB: That's… That's a hard question.  You know, I think everyone has their own definition of what is sexy and sometimes you just see somebody and say "this is sexy" and you can't even describe it.  I think the less you can describe it, the more sexy it is.
r: Alright so last question, what are your three simple luxuries?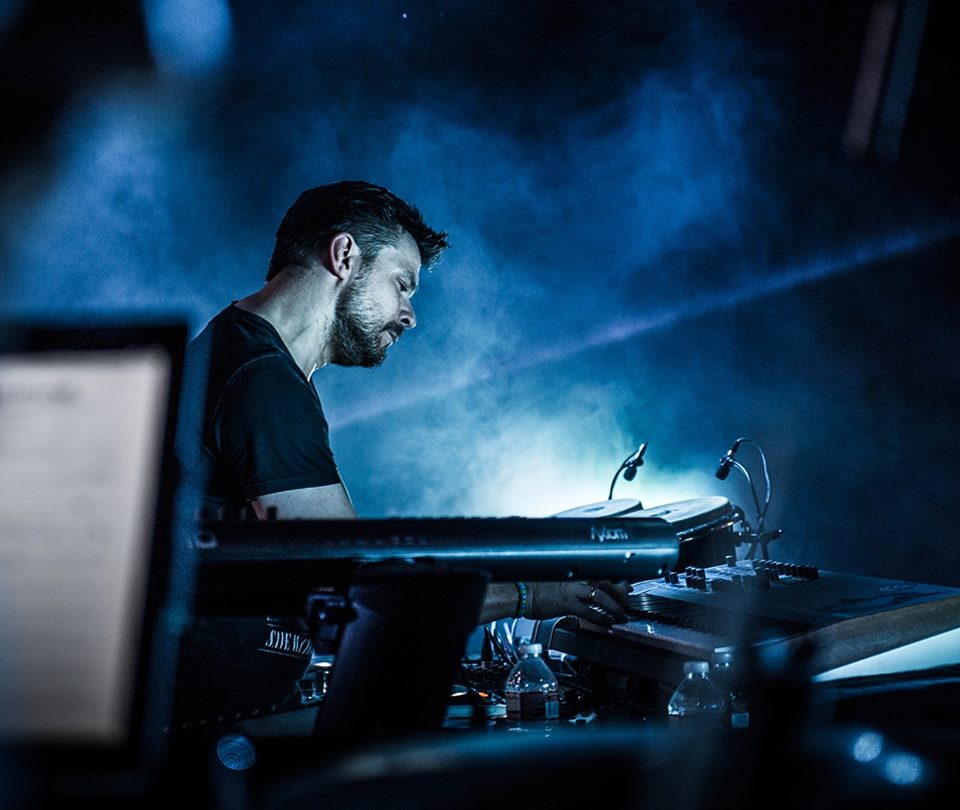 ATB: umm…
1.       I don't know if it's a luxury but being healthy… that's the most important thing for me, you know. 
2.       And if you don't have to think about the money or how you're going to get your food tomorrow,
3.       And for me a big luxury, and this is because music gave this to me, is travel the world.  The music gave me the luxury to see so many different parts of the planet.  I know not everyone has this opportunity and I'm so thankful for that
r:  Great! Thank you so much for your time! And get some rest for your voice! It was nice to meet you and we'll see you later!!
ATB: Nice to meet you!
Check out all of our DJ interviews in our DJ Interview section!
Please follow us!
WARNING: We allow 100 words or less of content per interview to be taken, with a link to our original interview, and used without our authorization. Content larger than 100 words or copying our entire interview without our authorization to be used in ANY manner will result in our taking legal action per copyright infringement.