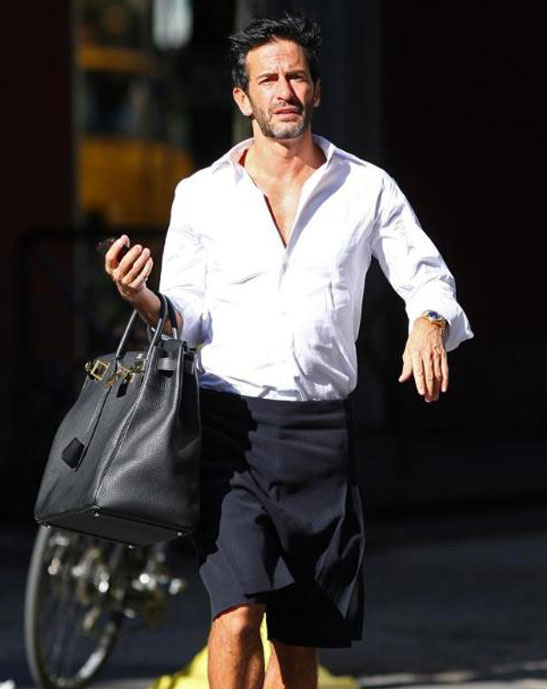 Last week, cutting edge fashion stylist AJ Mukamal, past assistant to Kelly Cutrone of People's Revolution, Tweeted,"@AJMukamal: WANTING this #RalphLauren XXL Cotton/Leather Ricky Weekender http://instagr.am/p/KixIN9m1M2/" with a picture of the gorgeous travel bag! We were right on it, reTweeting the image and commenting "Love it!". 
Today, @SergeDeBlock responded to us by Tweeting, "@SergeDeBlock:@mrpemo @AJMukamal Better choice is the Hermes Travel Birkin. More stylish! THIS IS WHAT YOU NEED. http://pic.twitter.com/pcDl47Ex"
Which made us wonder…if we could only have one…which would we choose! Serge was right…Definitely the Birkin! Although, the Ralph Lauren Cooper Weekender retails at Ralph Lauren for $3995 while the Hermes Birkin retails on Ebay for $24,995! But while we're dreaming, who cares…let's just throw them both on our wish list!
Which would you pick???? The Hermes Travel Birkin above or the Ralph Lauren Cooper Weekender below? Let us know what you think in the comments!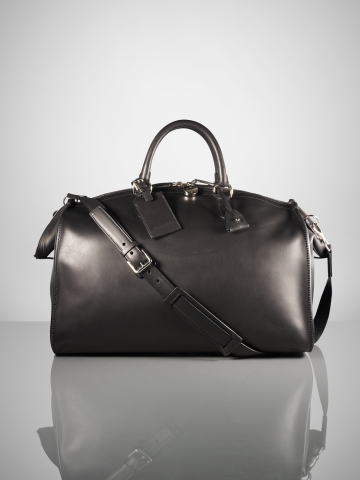 Be Yourself.  Be Fearless.  Be Your Own Unexpected Luxury!
Thanks to Andrew Mukamal(@AJMukamal) and Serge De Block(@SergeDeBlock)