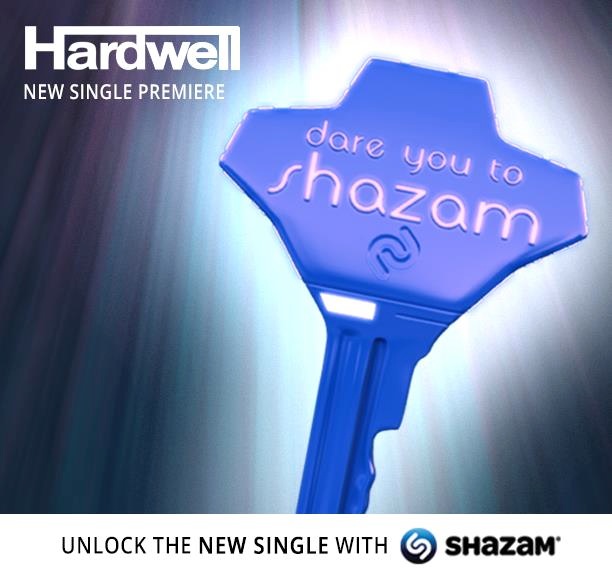 Shazam and Hardwell team up to release his latest his newest single "Dare You".  This will make Hardwell the first artist to ever release music exclusively through Shazam.  People are asked to "Shazam" a 20 second clip on Hardwell's YouTube page and in doing so it will unlock the full song within the Shazam app.
"The launch of the new Hardwell single through Shazam is the first time ever the music mobile application has premiered new music. Fans will be invited to Shazam a 20 second clip launched on Hardwells official YouTube channel and upon receiving the Shazam result the brand new single will stream exclusively within the app.
The release of Hardwells brand new single follows a hugely successful month for the DJ / Producer. He has been voted the worlds #1 DJ by readers of the coveted DJ Magazine Top 100 DJs poll, announced a weekly show on Capital Xtra, sold out London's Brixton Academy and two consecutive nights at Manchester's Victoria Warehouse plus premiered his debut movie / documentary 'I Am Hardwell' at Amsterdam Dance Event.
More than 15 million tracks are tagged, on average, each day. Over 375 million people around the world have used Shazam and the service has driven more than $300 million in the sale of digital goods in the last 12 months. Each month the app adds 10 million new fans and has surpassed over 10 billion tags!
Hardwell is signed to Revealed / Relentless & the new single is due for release on 5th January 2014 in the UK and November 13 on Beatport."
Check out more of our daily music reviews and posts in our Music section!
Please follow us!