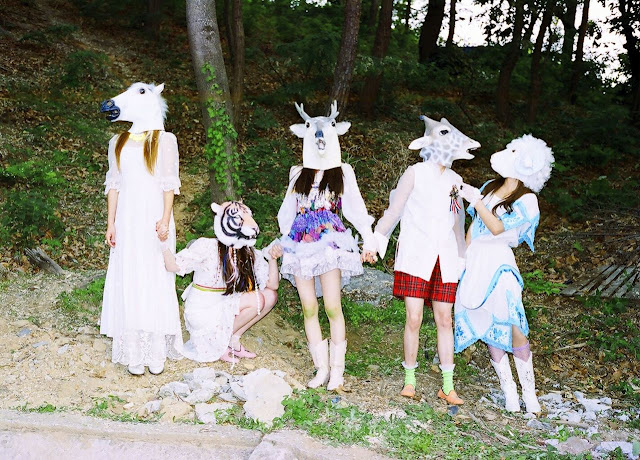 Maybe the United States isn't ready for the K-Pop(Korean Pop) craze, but we are addicted! These girls are absolutely adorable as they dance their asses off in the most unbelievable outfits.  Ok, Ok…the music is a little cheesy, but in a world of economic crisis and downward spirals, we need to have a little bit more fun and these girls bring it! With bands like Girls' Generation, 2ne1 and f(x), the world is being transfixed into a cotton candy, Alice in Wonder-land of dance-pop craziness! And we love it!
This week f(x) release the video for their single Electric Shock and it has already gone viral amassing over 10 million views.  Check out the video below and let us know what you think.  And can someone please let us know the name of their hair stylist? Their color is sick!
Be Yourself.  Be Fearless.  Be Your Own Unexpected Luxury.
Follow Us:
Check out all of our music picks in our DJ Raannt section HERE!