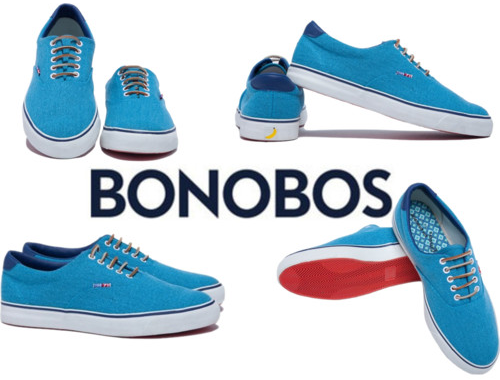 First off,  let us introduce you to the awesomeness that it is www.bonobos.com – The line has an incredibly polished look, classic cut denim, colorful chinos, perfectly fitted polos, shirts that can make any man feel sexy, and an overall appeal for the polished man on the go.  This week the line launched its first footware – a collaboration of Bononos top-selling "Wild Turqeys" washed chinos and Warrior Footwear classic footwear.  Bonobos welcomes its new adventure into the footwear world with a limited edition shoe that fits into anyone's closet, genre of styles, and season.  Check out www.bonobos.com for more of their awesome stuff – FYI we want everything!

Be Yourself.  Be Fearless.  Be Your Own Unexpected Luxury!
Check out all of our daily style pics in our Style section!
Please Follow Us: