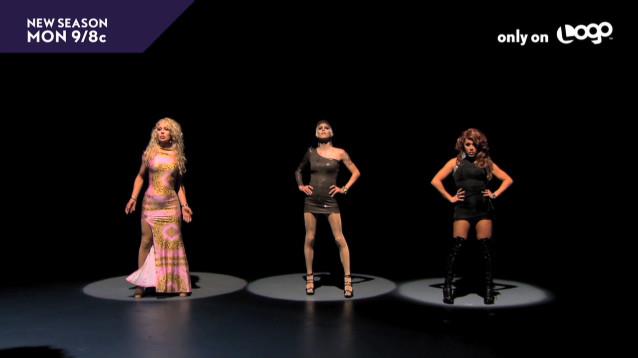 Who won RuPaul's Drag Race Season 4??? (We'll tell you our secrets at the end!) If you watched tonight's supposed Grand Finale, you know that the secret will be kept for another week.  All over the internet, threads and blogs are blowing up about people's distaste for RuPaul's possible pick of Phi Phi O'Hara as the winner of RuPaul's Drag Race Season 4.  This…is about the only part of Drag Race that is similar to an authentic drag pageant; pissed off fans bitching that their girl didn't win.  "It was rigged" or "It's so unfair" or "She had a snaggletooth"…which is by far the best comment.  So what Phi Phi O'Hara has a snaggletooth(who even uses that word).  Does that make her any less deserving to win.
The reality is that there are thousands of talented queens in the United States and all over the world who's art would warrant them a spot on the show.  These three, Chad Michaels, Sharon Needles and Phi Phi O'Hara, have risen to the top.  Why? Who knows, but all three are there for a very specific reason.
So here's what we heard…Wikipedia leaked on their webpage that Phi Phi had won.  Then Sharon.  Supposedly Phi Phi also Tweeted something about winning, but we can't find it.  Most threads are saying Sharon doesn't win because the Absolut sponsor doesn't like her.  Almost all of the comments on the threads and almost all of the Facebook and Twitter feeds are overwhelmingly in favor of Sharon Needles winning…and so are we!
Don't get us wrong, we love Phi Phi and Chad and believe that they deserve to be in the top three, but Sharon is just our personal favorite…and that's what it's all about. Personal favorites.
Chad is so refined and professional.  We love his story about living with his mother and his long term relationship with his boyfriend.  He'd be an amazing role model…maybe almost too amazing. We're not even sure Chad belongs on this show.  He is the embodiment of female impersonation, dating back to the art of celebrity female illusion.  He is Cher.  Is it possible that Chad is too good…even for RuPaul's Drag Race?
Phi Phi O'Hara is pretty but if we're going to rate her on pretty, what about Kenya Michaels??? Gorgeous! Phi Phi's story about his father is endearing and painful, but not enough to win a show.  The whole season she was referred to as a pageant queen.  Could someone please inform us in what national pageant system Phi Phi holds a title? Nonetheless, she improved throughout the entire show and always came to the runway looking Phierce!
For us, Sharon is perfect because she embodies everything we already feel about ourselves.  And…she's so damn stylish! Literally, Sharon is not just a drag queen…she is an artist.  Her greatest scene the entire season was the look on her face after Phi Phi told her to go back to Party City.  Sharon looked deeply hurt.  It grabbed us.  We felt it.  We related.  And we fell in love.(We also love all of the merchandise she has on sale at her online store Tacky Overpriced Crap; especially the Sharon Needles tattoos for $6.66)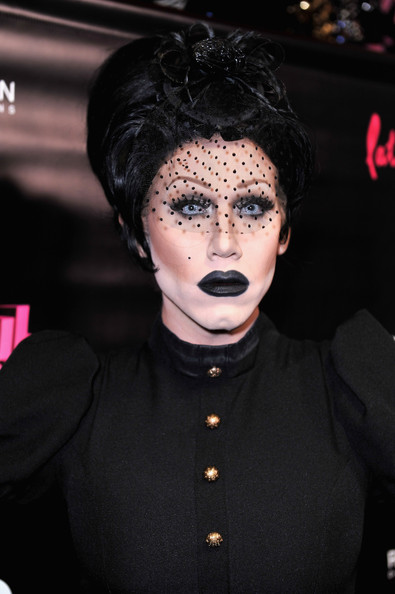 We related because that's how we felt as kids growing up gay.  Teased.  Mocked.  Jabbed. Hurt.  Why are fans all over the country, mostly gay fans, doing the same thing to these queens, who are part of our community, by calling them weird, snaggletoothed or old? Why can't we all join together…at least in our love of drag…a fun form of entertainment?  Wasn't that how Stonewall began? So back the fuck up…be nice…and remember we're all in this thing together! Races, pageants and contests have winners…and they have losers.  Get over it! Maybe Sharon won…or maybe she's just the next Jennifer Hudson.  Who knows…
By the way…for all you people out there that like to speculate without doing research…here's some real clues.  Phi Phi and Sharon have the same PR representative, which is different from Chad Michaels.  Also…Sharon has many more tour dates than either Chad or Phi Phi and hers include Absolut Tour Dates…just sayin!
Be Yourself.  Be Fearless.  Be Your Own Unexpected Luxury!