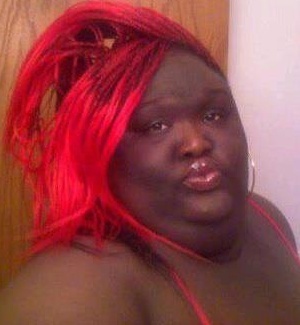 Last week we were at dinner and one of our friends commented how we were constantly on our phones.  "You guys are like the mavens of social media.  You're always on Twitter, Facebook, Tumblr or Instagram!" This inspired us to start a weekly "best of" list of our favorite social media accounts…Twitter, Facebook, Tumbr, Instagram, YouTube and Pinterest! Every Friday morning we'll be posting our favorites from these sites and encourage you to follow these amazing profiles and blogs! This week…our list is quite diverse!
1. TWITTER
Barbie Bitch (@mixedgirlbarbie)

Every time she Tweets…we die! "I fart on the way up when I do sit ups." "my BF said he wanna have sex n the bathtub. How tf we gone have sex n the bathtub when i cant even fit n that muhfucka?" "bitch yo name is "TAMISHA" we already know you ugly as fuck." "My nipples are shaped like little chicken mcnuggets."…And on and on and on! We literally lol laying in bed, reading her tweets.  And if you don't like her Tweets…"If I'm annoying then Unfollow me.. It's simple! bitches make so hard" LMAO! While only following 20 people(no, we're not one of them), she has some 75,000 devoted followers who love to read her sexually driven, McDonald's and Chipotle eatin' Tweets…
2. Tumblr

We randomly came across Alex's Tumblr blog and were instantly amazed.  This kid has an incredible eye for men's and women's fashion and style! We also follow him on Twitter and Instagram and love his raw honestly and his passion for anything fashion related.  His mixture of photographs as well as his own dialogue, weaving together like "lovely" and "badass" into the same sentence, give him a unique voice in the fashion scene! (By the way Alex…congrats on your new job).  We really think you guys should check him out as we're sure he'll be something big someday soon! Also follow him on Twitter at @alexpalmieri1 Oh…and he's super cute!
3. Facebook
Tom and Lorenzo/Project Rungay

Some people are probably going to find it strange that we picked Tom and Lorenzo as having one of our favorite Facebook pages…for 2 reasons.  One, because they run a full service website…which we LOVE! And two…because they're kind of our competition.  Kind of…But the reality is that they were way ahead of us and we all have to have older mentors, right? We adore their site and love to read everything they post! On top of that…their Facebook page posts everything they don't post on their website.  Definitely check them out…as well as their website Tom and Lorenzo for celebrity news! (And by the ways boys…we'd love to get together over drinks sometime! xo)
4. Pinterest

We love, love, love Kaleb Willis on Pinterest! He mixes awesome, class men's fashion and style with feminine, non-fashion related issues like weddings, flowers and home decor! His eye is incredibly keen and specific, while diverse in his tastes. With more than 400,000 followers, he's making quite an impact. Trust us…you won't be disappointed!
5. Instagram

Oh how we love Mike Snedegar! We interviewed him a few years back and have been lucky enough to consider him a friend ever since! His Twitter account @MIKESNEDEGAR profile reads "Celebrity Events / Strategic Marketing Ninja – TAO, LAVO, MARQUEE GenerosityWater.org, Party Rocker, Photography, Music, DJ's" And did we see him on an episode or 2 of The Kardashians??? But lately, it's his Instagram pictures we've loved the most! And not only that…he's a great follower because he constantly keeps up with liking and commenting on other people's pictures! He has over 6000 Instagram followers who enjoy his pictures, ranging from Vegas nightlife to gumballs! Definitely check him out!
6. YouTube
GaysoftheWeek/Brian and Daniel

Last weekend we begin catching up on all of of favorite YouTube channels…but ended up watching countless hours of Brian and Daniel from gaysoftheweek(If you don't know about this collab channel, check it out…it's amazing!) We're not really sure what it is about this adorable couple from Nova Scotia, but it is so easy to watch video after video and never get bored.  They're hilarious, endearing and loveable! They now live in Toronto and fill their videos with stories from their personal lives as well as giving commentary on pop culture! You HAVE to check them out…you'll love them!
Ok…that's it for this week! We'll be picking our faves and the best every Friday! If you want us to consider you…make sure you let us know about your profile by following us or letting us know.  So follow us, Tweet us, Facebook us…Tumble us…Subscribe to Us…All of it!!!
And of course Instagram…Alex's Account or Peter's Account
Be Yourself.  Be Fearless.  Be Your Own Unexpected Luxury!