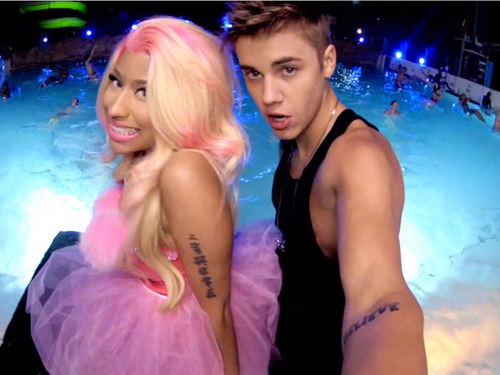 Justin Bieber isn't necessarily synonymous with sexuality, sensuality and maturity, but with the introduction of his last few songs, most importantly Beauty and a Beat with Ft. Nicki Minaj, he has entered a whole new world of adulthood.  We were never huge fans of Justin Bieber before now.  Sure, his songs were dancy and catchy, but they didn't seem to have any true musical integrity before and his celebrity was mostly held with a 12-16 year old fangirl base.  Until now.
In his new music, we're sensing a whole new Justin emerging, one which collaborates hip hop, EDM and pop into an entire new genre all of it's own.  Do we dare call this genre the new era of the Belieber?
Whether you love him or hate him, he has undeniably entered a new stage of his career and we love him…100%.  Yes, we're here to say we belong to that category of The New Beliebers!
If you haven't heard his newest song Beauty and a Beat, check it out below and see if you agree!
Please check out all of our daily music posts in our Music section.
And Please follow us for up to the minute gossip and entertainment news!