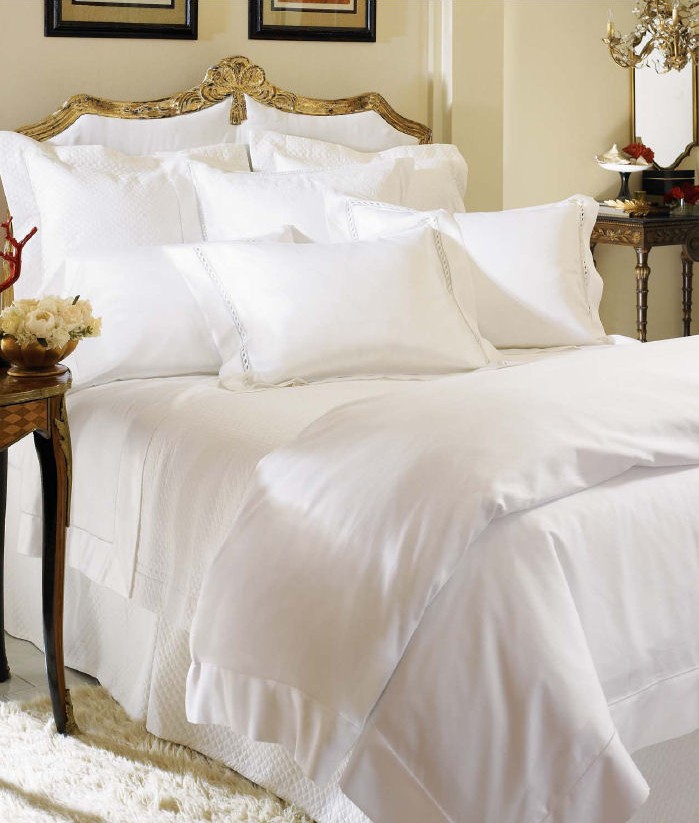 Our bedroom is one of our favorite places, especially with the world's most comfortable bed piled high with pillows and blankets.  To us, there is no greater luxury than "The Perfect White Sheet".  We had actually thought about doing some research into finding the most perfect white sheet in existence but ran across this sheet set by Sferra.  At only $1395 it's a little out of our price range, but we might even consider throwing away our Halston sheets for these babies.  Made from 100% Egyptian Cotton and with a thread count of 1020 these sheets are shear perfection.
Go check out all of the amazing sheets and bedding at Sferra!
And if you believe you have the answer to us finding The Perfect White Sheet please let us know!