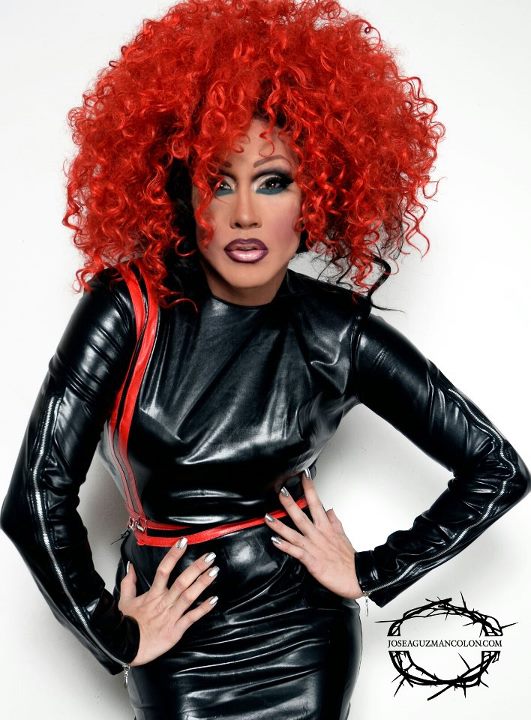 We just kind of fell in love with her right away.  She was such a nasty, snippy bitch that we found ourselves digging beneath the surface, trying to to find the compassionate soul beneath the layers of makeup and wigs which revealed the genuine Phi Phi O'Hara on RuPaul's Drag Race.  And it was definitely there.  We saw it in her defensiveness.  We saw it in her absolute determination and drive.  We saw it when she spoke about her distant relationship with her father.  But most importantly, we saw it in her talent.  Phi Phi O'Hara has that natural talent for propelling the spotlight onto herself.  In a way, she, like many of her fellow contestants on RuPaul's Drag Race, became underdogs, each representing a different type of person.  And that's probably what we liked most about her…the fact that beneath the glitter and glam making her the Mean Girl of RuPaul's Drag Race, she really exudes an incredible amount of confidence.  To us..that is totally, phucking sexy! Did we mention he's super hot out of drag…yeah!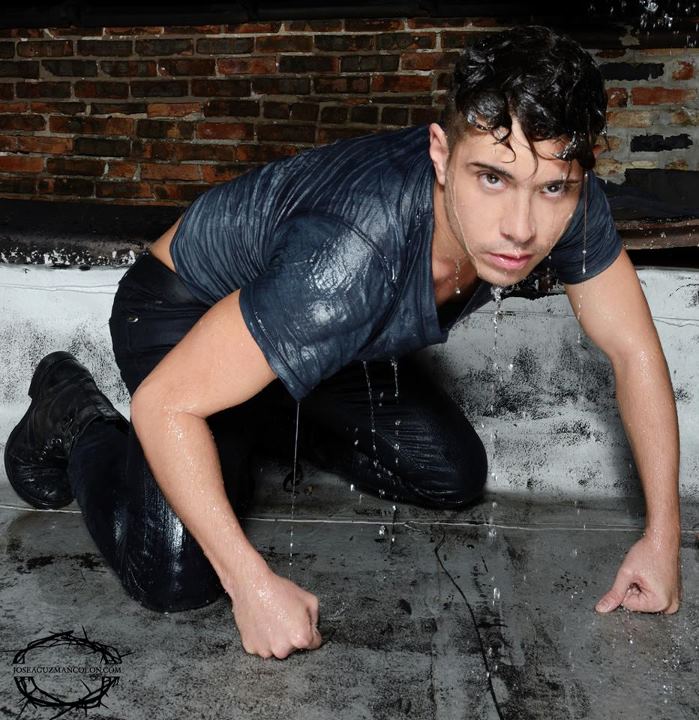 1. Define yourself using five words.
Independent, Beautiful, Determined….hmmm….Snaggle and BITCH!
2. When and where was Phi Phi O¹Hara, the entertainer, born?
I am originally from San Antonio, Texas where I went by the name of Phoenix O'hara.  I decided I needed a bigger city and moved to Chicago where I met Dida Ritz.   She would call me Phi Phi for short and it just stuck!
3. Do you think you should have won RuPaul¹s Drag Race?          
Of course!!!!! Haha! But I think Sharon is something the show has never seen nor has it touched an audience with her demographics, so it was smart to elect her as the winner. Am I mad I lost? Heeeeeeeeeeeeeeeeeeck No! Besides, in many reality TV shows and competitions, the runner up and others are typically more famous.  Hahahaha and become WAY more successful!
4.  Looking back, would you have done anything different on the show?
Not at all.  I tell people to never hide who they are.  On the show I was pegged as the alpha omega bitch, which I am TOTALLY nothing like.  However, I am a hungry, determined bitch who wanted to win and there should be no shame in that!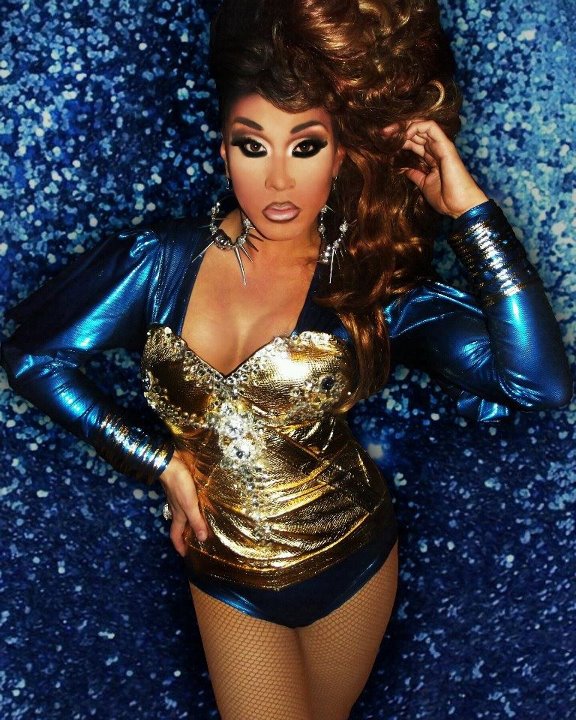 5.  What do you think makes you one of the best drag entertainers?
I don't think I am one of the best.  I think I am a very good one but I have met some amazing entertainers in my life that just haven't had their time in the spotlight yet.  I think what makes a great entertainer is being able to put on a show and make it look of quality.  I think a lot of girls just throw on a cheap little dress and prance around on stage.  I feel when someone puts time and energy into a performance then the audience will be captivated, happy, and most of all entertained.
6.  Who are your 3 all-time favorite female impersonators?
All time 3?……I love Chevelle Brooks, Asia O'hara and RuPaul!!!!! (Couldn't Forget that haha!)
7. Who are three women who inspire your art?
My mom, my sister and now my beautiful new niece, Cecilia.  My mom and sister because they are both strong individuals who go after what they want in life.  My niece inspires me to be an entertainer and an uncle she can say when show grows up.."Wow My uncle is amazing!"
8. What did your family think about your being on the show?
My mom and sister FLIPPED; probably more than I did haha.  They love that I went on TV and shared my story and really went after what I wanted.  I still haven't talked to my dad and because I was on the show his parents(my grandparents) will no longer talk to me.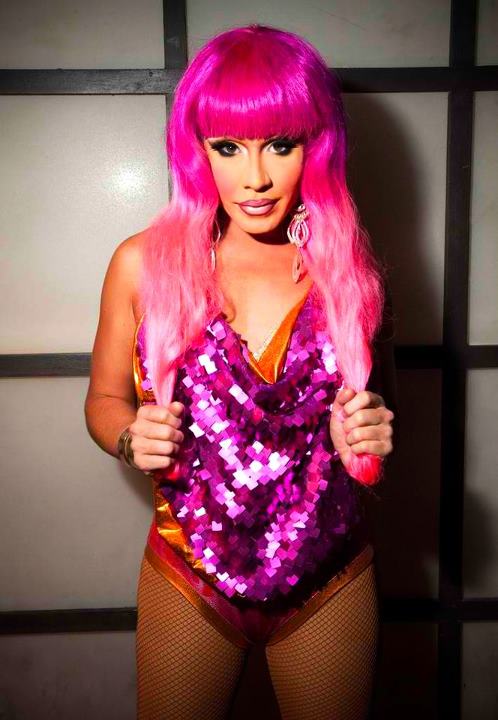 9. What has life been like since the show aired?
I knew being on a TV show I would have a slight taste of fame, but the word slight isn't at all close enough.  I walk anywhere and everywhere and there are fans! I travel so much now and get to see so many places.  I get to produce music with some of the best producers and I got to move to my dream city of New York City!  I tell myself every day that I deserve this but to this day (almost a year after the show) it hasn't fully kicked in that I am a reality TV star….PS., I get free things wherever I go, whether it be shopping, food, hotels…..YAY!!!!!!! Hahahaha
10. What would be a theme song for your life?
I have been touring with Nicki Minaj's "Marilyn Monroe" song which really spoke to me with her lyrics.  It  basically says I am not perfect, I never will be, but take me or leave me, this is who I am!
11. If you could only listen to 3 CD¹s for the rest of your life, what would they be?
CD's?!?! I don't own any CDs now…….I would bring an iPOD duhhhhhhhhhhhhhhhhhhhh! lol – but if I HAD to chose and don't laugh…..but Mariah Carey – #1s, Nicki Minaj – Pink Friday Reloaded, and probably Rascall Flatts – Melt.
12. How do you define sexy?
A Naked Latin Man!!!!  Also known as my boyfriend Mikhael! Yum!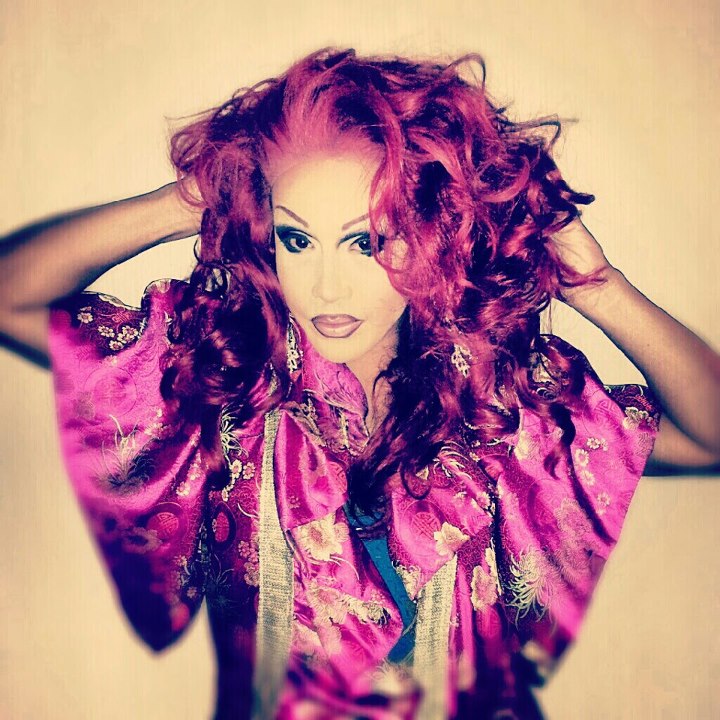 13. What is the sexiest city? Club? Hotel? Drag queen? Male celebrity? Female celebrity? Place to have sex?
lol weird…..um….city, Miami for sure!!!!, Club & Hotel…..whichever one I am in!, Drag Queen…PHI PHI O'HARA, Male Celebrity – Christiano Renaldo! YUMM….Female Celebrity -Megan Fox….Place to have Sex….well I am sure Sharon already said cemetery, so I will say in Church! Oh god….Oh God!
14.  Tell us about your boyfriend and what makes him the one.
Because he is great in bed!  Haha! He is amazing he really respects what I do.  He supports me and really pushes me to become the best at anything I do! I am so happy I met him and get to spend my time with such a breathtaking individual!
15. What are 3 things about you we wouldn¹t know by looking at you?
I am CHEAP.  I hate to spend money and I often get into disputes with my friends about why $3.00 is too expensive when I can find it for $1.75 elsewhere.  Haha…..I do a lot of crazy voices when I am bored.  I just make up these weird characters and won't stop.  I hate seafood and salad……blegh!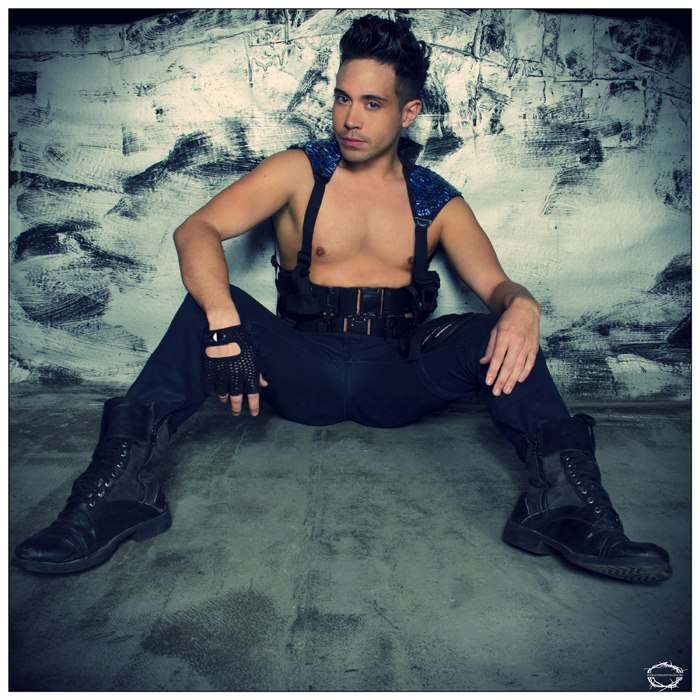 16. What are three things Phi Phi O¹Hara always has on her when she travels?
1) Merchandise – So buy it!!!!!!!!! lol 2) Picture of my boyfriend 3) of course my phone.
17. Based on your experience, how real is reality television?
HA……..as real as Chad Michael's face. Just joking!
18. Who do you think will be the final three on RuPaul¹s All Star Drag Race and who do you think will or should win?
I would say, JuJuBee, Raven and maybe Chad because she is SUCH a professional. I would like to see JuJu or Raven take it.  I was a huge fan of them before the show and now they are really close sisters and genuinely nice, helpful and caring people!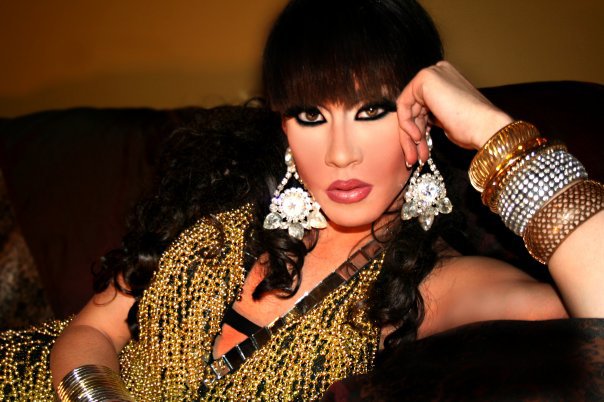 19. What would you like to have accomplished in five years?
It is weird that so many people have asked me this because I have seriously accomplished all my goals and dreams.  I guess the only thing left would be to finally put out my music!!! It has taken forever because I am always on tour and I never have time to get into the studio or make my music video….BUT IT IS COMING!!!!
20. What are your three simple luxuries?
Traveling, car service…haha…and I love great food!
Be Yourself.  Be Fearless.  Be Your Own Unexpected Luxury!
Check back with us tomorrow for our interview with Sharon Needles, the winner of RuPaul's Drag Race Season 4.  Also check out all of our related interviews like Ongina, Tyra Sanchez, Shangela, the cast of RuPaul's Drag Race, Erica Andrews, Jackie Beat, Maria Roman and Cassandra Cass from the film Trantasia and Johnnyboy and Gregory Gorgeous from YouTube in our Interview Section! And follow us all season for RuPaul's Drag Race All Stars for reviews, behind the scenes secrets and interviews from the cast! It all starts on Monday, October 22nd at 9pm!
Please Follow Us:
WARNING: We allow 100 words or less of content per interview to be taken, with a link to our original interview, and used without our authorization. Content larger than 100 words or copying our entire interview without our authorization to be used in ANY manner will result in our taking legal action per copyright infringement.
*Image Source: Phi Phi O'hara's Facebook Fan Page