North Coast Music Festival revealed a brand-new stage and more artist to its 2017 edition! Each day the new stage will vibrate to the beats of a different genre!
On Friday, house, techno and disco will dominate with performances from the likes of Derrick Carter and Gene Farris. On Saturday, Chicago's Most Wanted, the supergroup comprised of Porn and Chicken, The Trap House and Light.Em.Up headline a day of earth shaking bass. And on Sunday, legendary hip hop DJs Rude One and Jesse De La Pena finish a day of hip hop and deep cuts for the heads. Stage lineup below: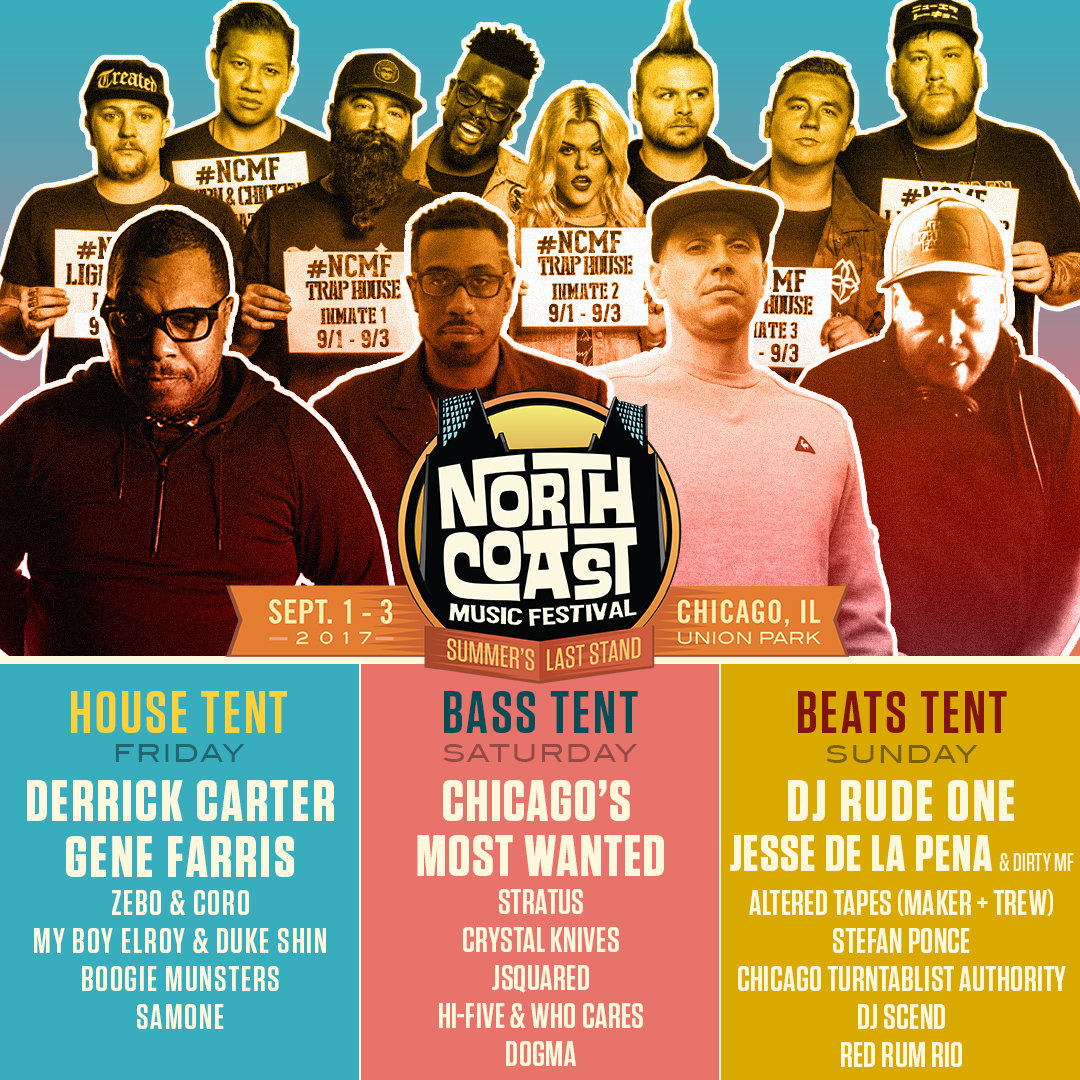 Single Day, 3-Day and VIP Tickets Are On Sale Now at northcoastfestival.com!