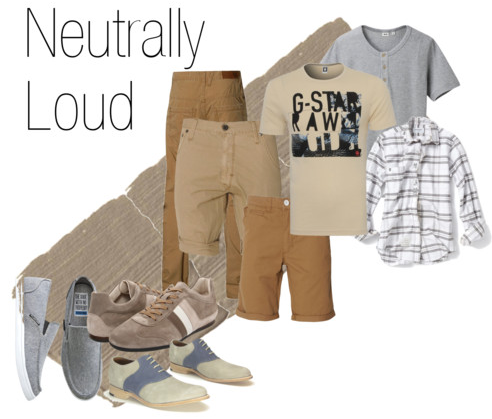 The ability to wear neutral colors is harder than it looks because you actually have to put effort into making it look neutral. Most of us are used to wearing colors, matching our outfits, color blocking, or even mixing and matching colors so that we can stand out.  The rest of us are incredibly monochromatic, which can be just as difficult.  As the color wheel keeps spitting new colors and the fashion designers of the world keep creating new styles and silhouettes, one thing remains organic – neutral colors.
Mixing your neutral colors with your everyday brights can be a fun game.  You can never go wrong when paring a neutral color with a bright.  The silent beauty of neutral color items is the texture they add to what you're wearing.  The whole outfit becomes 3-dementional and you really get a feel for the different textures, layers, and your personality.
Stop by Nordstrom, Nordstrom Rack, Farfetch.com, Urban Outfitters, Saks Fifth Avenue, and even Target for neutral color pieces and have fun matching them with the rest of your things in your closet!
Check out all of our daily looks and our fashion tips and reviews in our Style section!
Be Yourself.  Be Fearless.  Be Your Own Unexpected Luxury!
Please Follow Us: