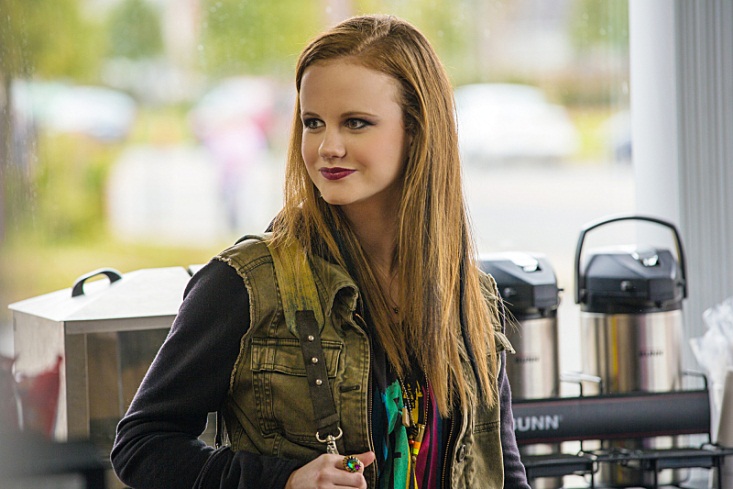 Mackenzie Lintz might just be the next big thing! The teen star, who plays Norrie, on the breakout summer television hit Under the Dome seems to have it all: beauty, smarts, wit and passion.  As one of the first actresses to ever play the daughter of a same sex couple on television, we believe her role on Under the Dome is not only poignant at this time in history, but also pivotal to our younger world as she breaks boundaries on the television screen! We were lucky enough to chat it up with the star and find out exactly what secrets lie Under the Dome!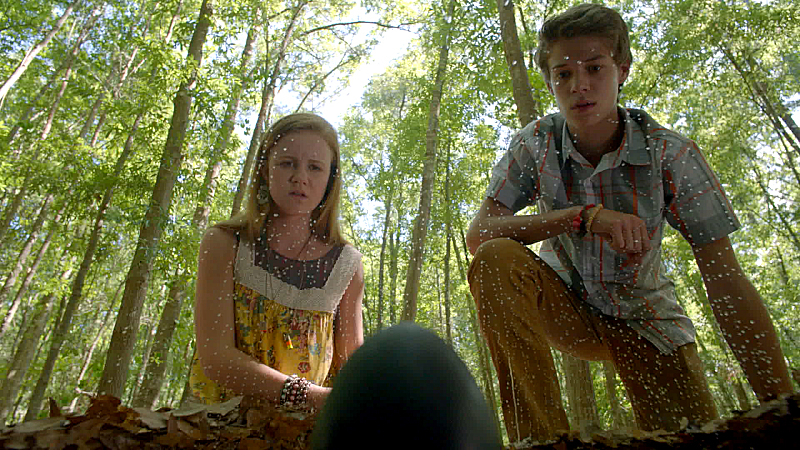 Describe yourself in 6 words.
Motivated, Crazy, Outgoing, Passionate, Sarcastic, Dreamer
How did you get introduced to the world of acting?
My mom has been an actress for years and years and she taught my siblings Matthew(12) and Madison(14) when they were little because they were always interested. I was always the athlete of my family.  I played any sport there was and I never understood why my sister and brother did acting. Then I tried it and I fell in love. I became serious about it when I was about 14. 
What was your experience like filming The Hunger Games?
Being a part of the Hunger Games was definitely one of the most memorable experiences of my life. It was one of my most favorite book series and I was so excited to be in the first film. The cast was all so nice and the response from all the fans was unbelievable. Working with Jennifer Lawrence was amazing as well. She is just as down to earth as she seems in all of her interviews.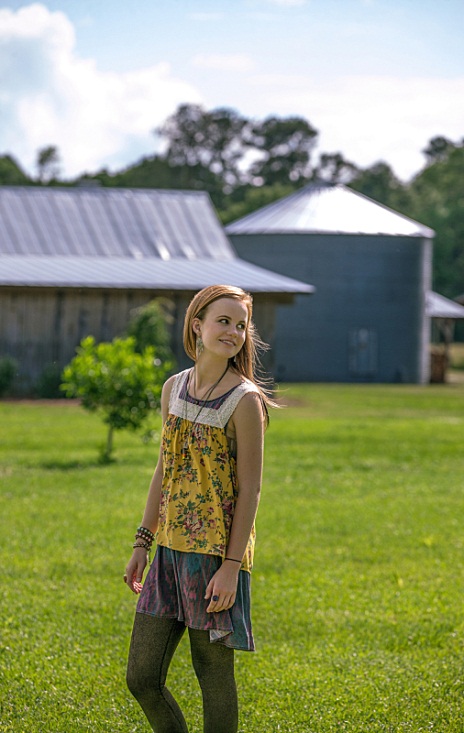 How were you chosen for Under the Dome?
I had an initial audition that we recorded in my basement in our studio. It was a long process but after a few more callbacks I finally got the call confirming that I was chosen to play the role of Norrie.
In what ways are you alike and different than your character on the show?
Norrie and I are very similar in a lot of ways. Norrie can come off as the typical angsty teen but it's a cover up for how much she cares about people. She lashes out at her moms but she would take a bullet for them if it came down to it. Once the dome comes down, her guard starts to come down and you see that all she haves is her moms and she loves them more than anything in the world. She is a very dramatic and sarcastic person and I definitely relate to her in that way. No matter what she does, she puts 100% into it. Norrie is definitely a fighter, that's what landed her in the dome in the first place. She sticks up for herself and the people she care about and so do I, except I don't go quite to the extreme that she does. Haha!
How is life "under the dome" different from the television show than the novel?
Well the show is definitely different as far as my personal story line goes. In the novel, Norrie has lived in Chester's Mill for a long time. In the show, Norrie is from Los Angeles. Also, one of the most important things that is different from the book for Norrie is the fact that she has her moms.
So far we know your character is directly tied to Joe in relation to the dome, but will we see romance blossom?
Joe and Norrie had chemistry the second they made eye contact. Norrie thinks he is the most adorable thing. He's a gorgeous small-town country kid and he doesn't quite know what to think of Norrie(or how she dresses!!) Norrie likes Joe a lot because he's so different. They definitely have a special friendship and I think they are adorable!! I hope everyone else loves Joe and Norrie as much as I do!!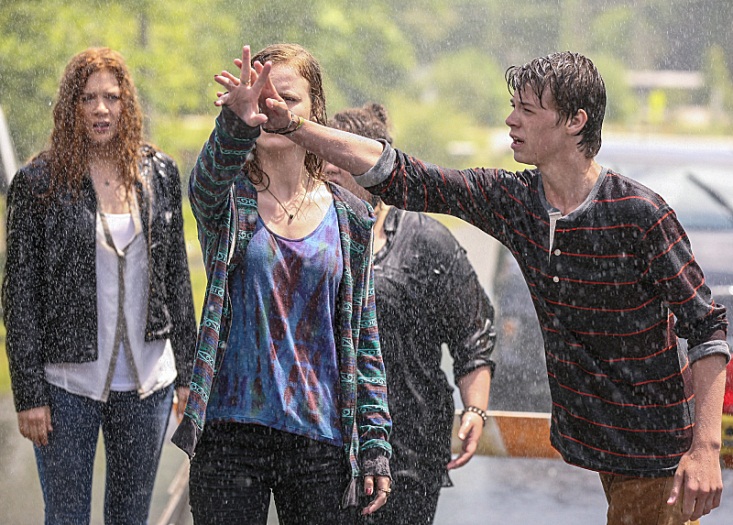 You are one of the first actresses to play the daughter of a same-sex couple on television.  In what ways do you feel you might be affecting the world in a larger way by this role?
This is definitely an important aspect to our show. I love getting to show our family dynamic. Norrie has two moms but they are her parents. She loves them just as much as she would love her mom and a dad. I love being able to show that having two moms is normal and should be accepted. Norrie loves her moms and so do I.
What would be your dream goal for your career in the next ten years?
I would love to do some work on films. I am living my dream though right now on Under The Dome. I couldn't ask for a better cast and crew.
Thanks Mackenzie!
Check back for more weekly interviews in our Interview section!
Please Follow Us!
*Photos Credits: Brownie Harries, Kent Smith, Michael Tackett, ©2013 CBS Broadcasting Inc.. All Rights Reserved.
WARNING: We allow 100 words or less of content per interview to be taken, with a link to our original interview, and used without our authorization. Content larger than 100 words or copying our entire interview without our authorization to be used in ANY manner will result in our taking legal action per copyright infringement.