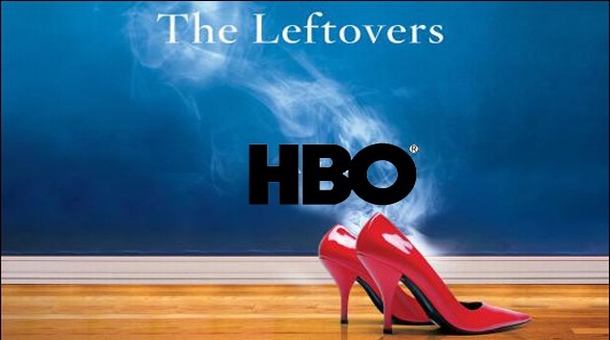 When 2% of the world's population abruptly disappears without explanation, the world struggles to understand just what they're supposed to do about it. Three years later, the new HBO drama series THE LEFTOVERS is the story of the people who didn't make the cut.
Damon Lindelof (Emmy® winner for "Lost") and acclaimed novelist Tom Perrotta (Academy Award® nominee for "Little Children"; "Election") collaborate on THE LEFTOVERS, which begins production of its ten-episode season in New York early this year for summer debut. Lindelof serves as the series showrunner.
Based on Perrotta's bestselling novel of the same name, THE LEFTOVERS is an original look at The Rapture…because it's not entirely clear The Rapture happened. Peter Berg directed the pilot from a script by Lindelof and Perrotta. Lindelof and Perrotta executive produce the series along with Peter Berg and Sarah Aubrey; Ron Yerxa and Albert Berger co-executive produce. The series is produced for HBO by Adventure Corps in association with Warner Bros. Television.
Set in a small New York suburb, THE LEFTOVERS follows Justin Theroux ("Mulholland Drive"; HBO's "John Adams" and "Six Feet Under") as Kevin Garvey, a father of two and the chief of police, who is trying to maintain some semblance of normalcy when the notion no longer applies. Additional series regulars include: Amy Brenneman ("Private Practice"); Christopher Eccleston ("Thor: The Dark World"); Liv Tyler ( 8220;The Strangers," "The Lord of the Rings"); Charlie Carver ("Desperate Housewives"); Max Carver ("Desperate Housewives"); Carrie Coon ("Gone Girl"); Ann Dowd ("Side Effects"); Michael Gaston ("The Mentalist"); Emily Meade (HBO's "Boardwalk Empire"); Annie Q ("The Reluctant Professor"); Margaret Qualley; Amanda Warren ("The Adjustment Bureau"); and Chris Zylka ("The Amazing Spider-Man").
Stay tuned for more about THE LEFTOVERS on HBO!
Follow us for up to the minute entertainment news and gossip!