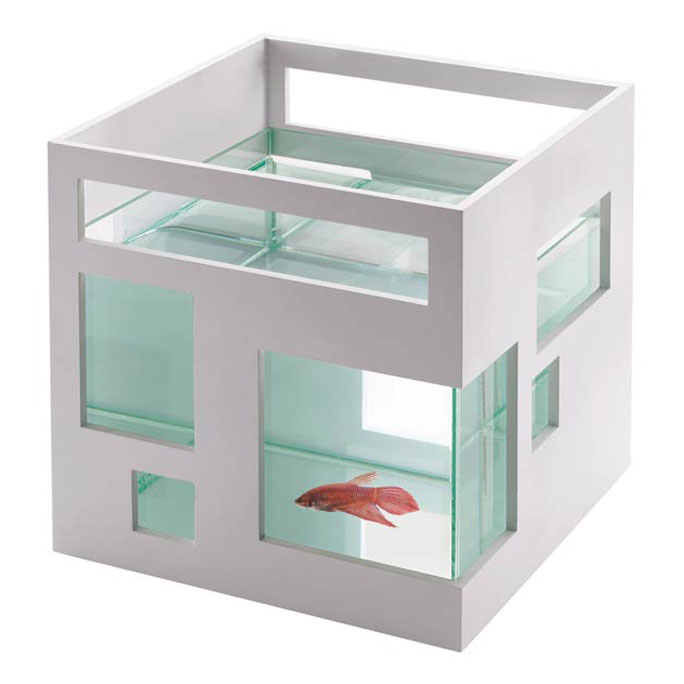 Screw IKEA…we're obsessed with Eurway! We don't even know how we stumbled across this amazong store but we are absolutely in love with everything inside of it.  True to our home, a mix of bohemian and  minimalist, color and quiet, we instantly were attracted to this innovative Fish Hotel.  "Industrial Design Student Teddy Luong won the Canadian Build a Better Competition with his re-imagined white fish bowl. Stack them to create a high rise building effect. Its plastic outer shell can be removed from the glass bowl for cleaning."
Excuse our profanity, but this thing is cool as shit! Definitely on our Christmas Wish List!
Make sure to check out all of the other cool furniture and accessories at Eurway!
Stay tuned for our next pick for Sexiest Item of the Week and our Home Decor Reviews!