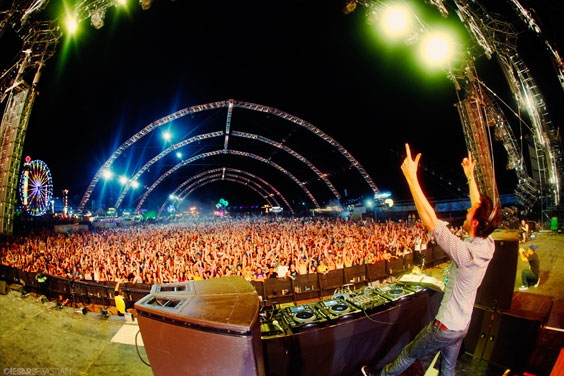 300,000 fans.  7 Stages.  3 Days.  America's Largest Dance Music Festival…or in other words, EDC: Electric Daisy Carnival.  EDC in Las Vegas has officially matured.  Not just in popularity but in quality as well.  This year Insomniac Events, the creators of this epic experience, have teamed up with some of the finest venues in Las Vegas, if not the world, to extend the EDC experience to a full week; June 5th through June 12th. Oh yes! A full week of awesome DJs, sexy people, crazy parties, incredible shows, and above all…body shaking-beat thumping music.

Insomniac Events officially kicks off the week with the incredible Dash Berlin performing at the super sexy LAVO Nightclub at The Palazzo. The lineup for the week includes such huge names as Benny Benassi, Fedde le Grande, Armin van Buuren, Hardwell, Above and Beyond, A-Trak, Kaskade, Avicii, Danny Tenaglia, Ferry Corsten, Markus Schulz and many other favorites!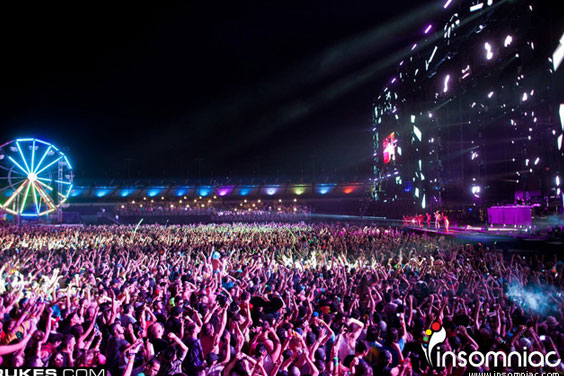 Throughout the week, EDC will move from incredible pool parties at Marquee Day Club and the boulevard pool at The Cosmopolitan (our favorite hotel in Vegas), and club parties at Tao, Tao Beach, Drai's and more.  EDC didn't forget about the youth responsible for the music of the future either! The week festivities will also host an 18+ event at the Bassrush Massive – Orleans Arena with a sick line up!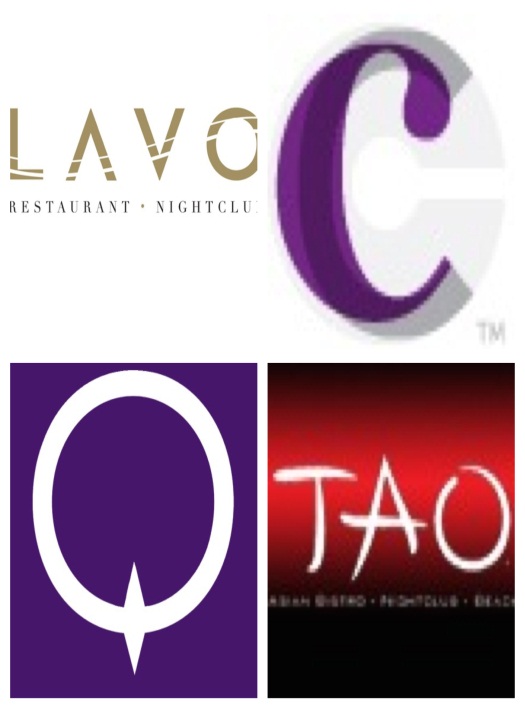 This will be the first year the EDC is officially mixed with the city life of Las Vegas. Founder and CEO of Insomniac Events, Pasquale Rotella, who is no stranger to throwing epic events around the globe, says "I'm excited to bring a taste of the EDC experience to the Las Vegas strip for an entire seven days".  The EDC experience not only has come up with an incredible line up of events and DJs for the whole week, it has also brought together Steve Aoki and The Blue Man Group, making it another first time and one of a kind event!

Not only will there be concerts, shows, pool parties, after parties and more; the schedule of events will also include EDMBiz Conference events that will guide music lovers and DJs to learn more about the industry and prepare them with epic new sounds and trends (Kind of like the Fashion Week of EDM music!).  We'll be sadly missing out on the action this year, but get ready Vegas because not only will we be there for a week later this summer but we'll for sure be making it out for EDC next summer!
For more information go visit the official EDC site HERE! As well as the week's lineup below!

Have the fucking time of your life and play safe…and send lots of pictures and stories to us at raannt@raannt.com
And stay tuned to a few surprises we have coming about EDC!
Be Yourself.  Be Fearless. Be Your Own Unexpected Luxury!
Image Source: Electric Daisy Carnival Official Website