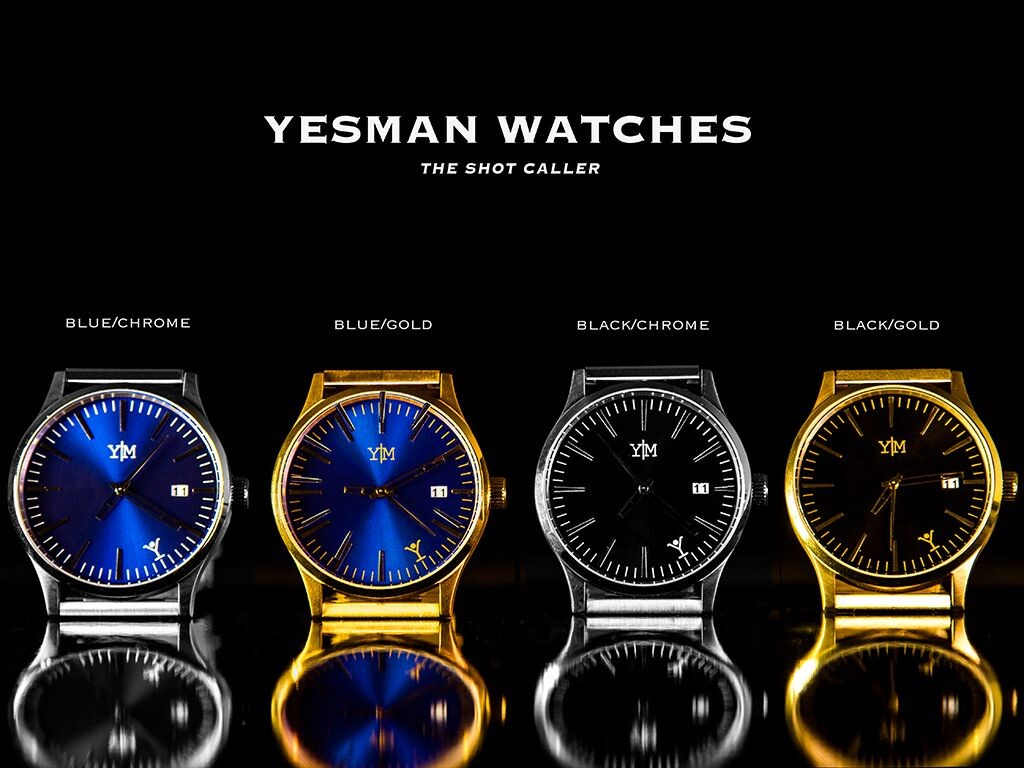 Bring it back to the classic look! Really, bring it back! In the age of the apple watch and everything touch screen, sometimes the sexiest thing we could all invest on is a classic gold, or silver, watch. The classic-er the better! YesMan watches have been on our wrist for a while, and we totally love them and we get a lot of compliments on them… Come one, what guy doesn't want a nice arm candy that will do most of the flirting for him?!?!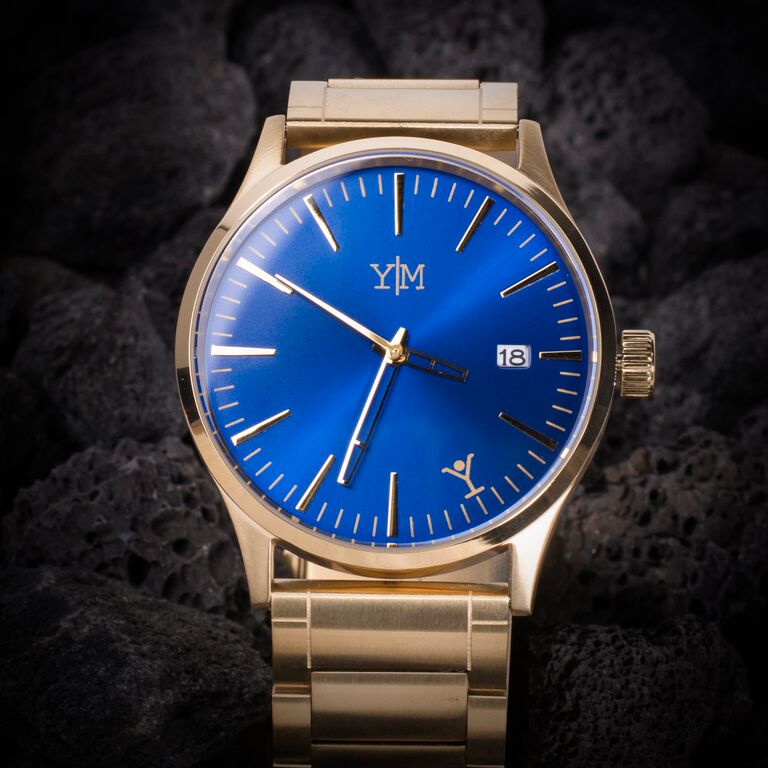 The YesMan guys have created a new line of watches that bling to site, in the best way possible. They've combined the classic gold and silver look with the even more classic face color, black or royal blue (Personal favorite GOLD & BLUE combo). These, take us back to the 70s Rolex era, where the shinny gold and the bright blue screamed uptown funk! Check out the gallery of looks below and if you like any, which you should, click here to purchase your very own YesMan Watch!
Also, check out their dope kickstarter video:

Check out all of the other items on our Sexiest Item of the Day list!