Over the weekend we had the pleasure to chat with Matt Jalbert (Guitar) Charlie Dolan (Bass) Alric "A.C." Carter (Keyboards/Organ) Isaac Teel (Drums) from TAUK. Before landing the interview, we didn't know who they were or what kind of music they played. As a matter of fact, we thought it was a one person DJ act. That's usually what is pitched to us, but after some research, listening to their music, and watching their videos, we were excited to get to know the minds behind the band. First we wanted to know what their name meant, how to pronounce it, and how they came to be.
We talked about their new album, Sir Nebula, and their newest music video for "Horizons" – which seriously, it's pretty trippy! So fun to see their music translated into something unexpected! We also talked about their upcoming tour and how they collaborate with each other. Check out our chat bellow:
And make sure you catch them while they're on the road! It's seriously a great show!!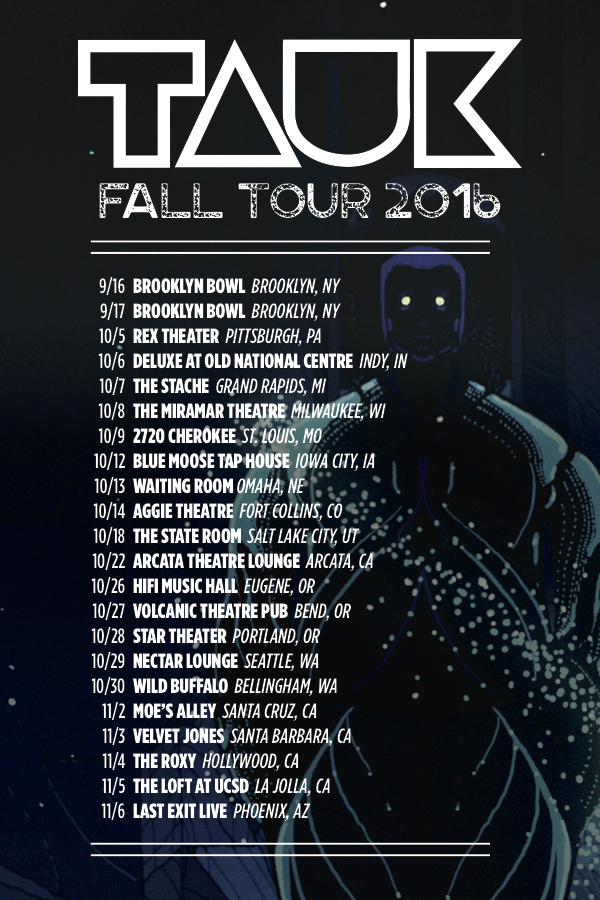 For more interviews click here!