As the air starts to warm up and the time springs forward an hour (or whatever it is in your time zone), we can finally say… the wait is over! THE WAIT IS OVER!!!! We finally know where Spring Awakening will be making us dance this summer AND by whose beats (well, we still gotta wait a little longer for the FULL-ish lineup, but you catch my drift)!!!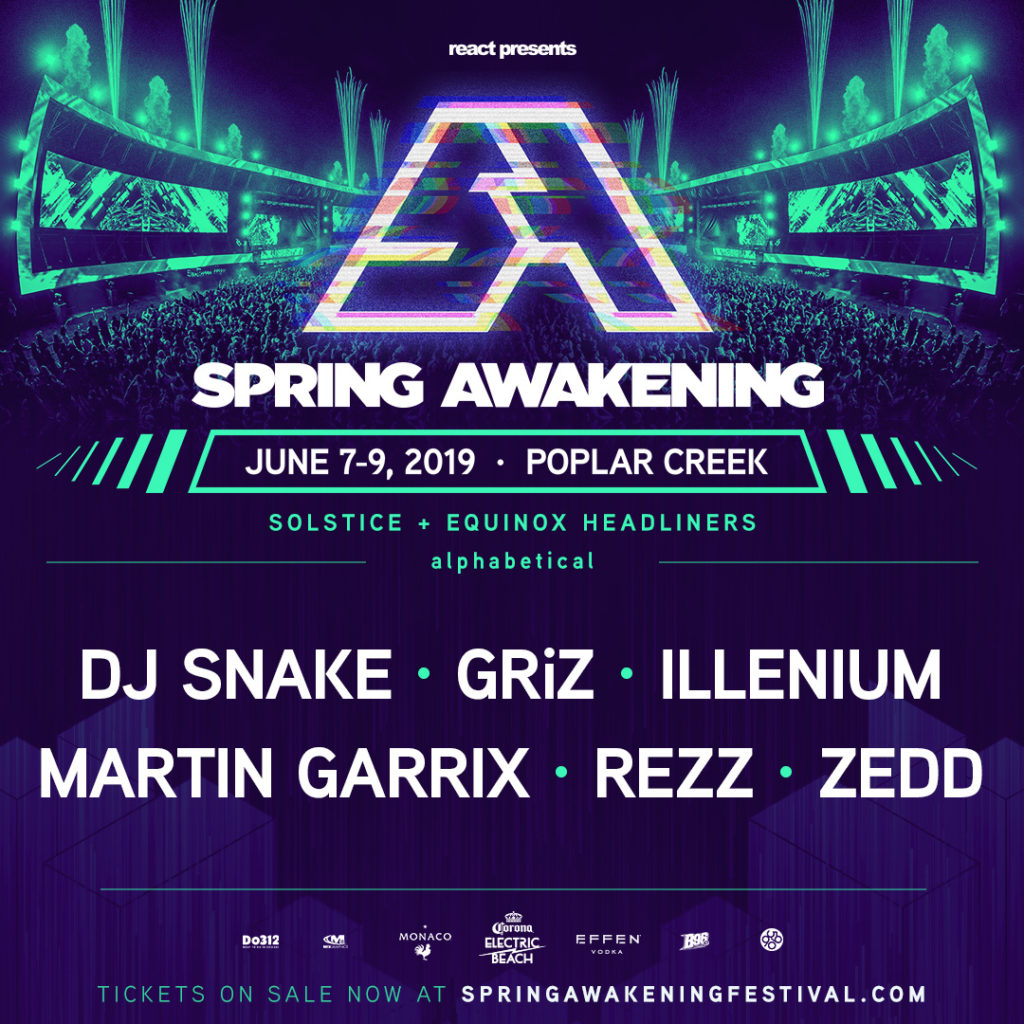 "The 2019 all-star lineup includes Grammy-nominated hit-maker DJ Snake; Grammy-award winning producer/DJ/multi-instrumentalist/songwriter, ZEDD; DJ Mag's three-time No. 1 Top 100 list DJ, Martin Garrix; Juno Award-winning Canadian DJ/producer, REZZ; funk/electro-soul/future-funk DJ/producer/sax master GRiZ; and melodic bass producer extraordinaire DJ ILLENIUM. The full lineup will be revealed on Friday, March 15."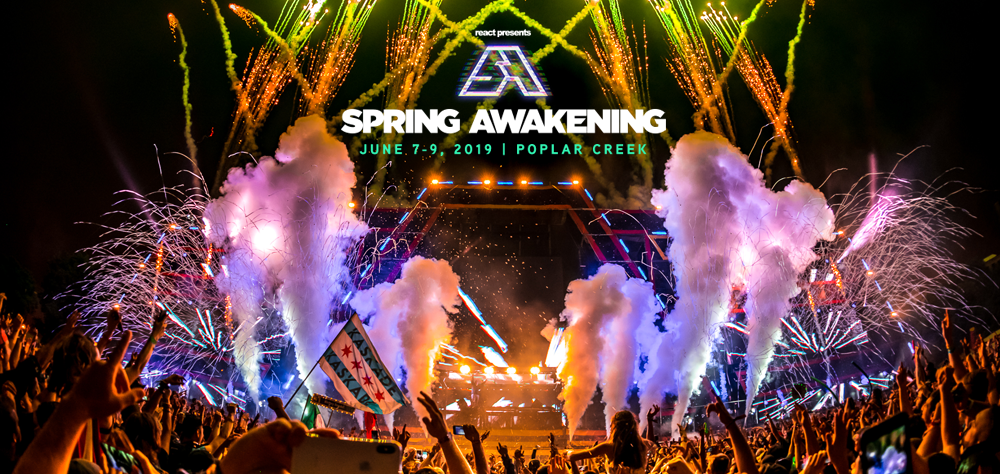 The 2019 edition to the Spring Awakening headlining lineup, the festival also announces its new location: Poplar Creek at 59-90 Entertainment District in Hoffman Estates. Doubling the space from last years' location, the 27 acres lot will provide parking (1st time ever), bigger stages, more production, more space for attractions and, as SAMF states "additional experiential environments."
Unlike previous years, SAMF will be providing festival goes with free shuttles form nearby train stations to and from the festival grounds, and for the first time in festival history: parking ON SITE (so have a sober buddy)!! So grab your squad and get to planning! Spring Awakening has continue to grow over the last few years and with a new location, the possibilities for an incredible time are endless!!!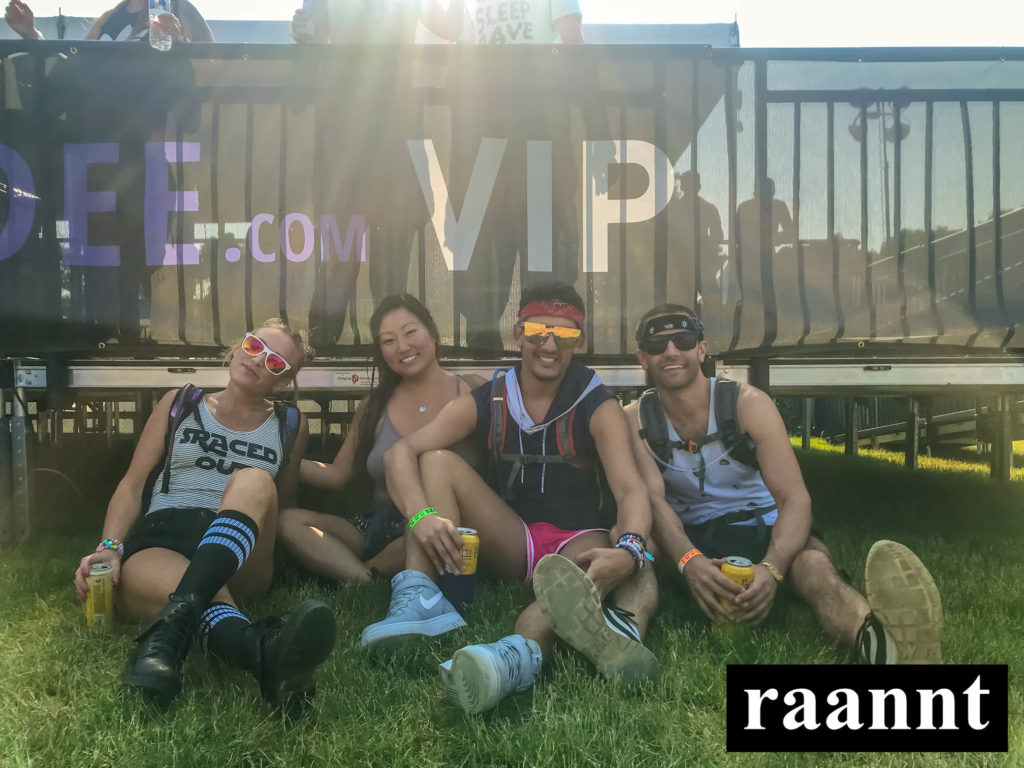 Tickets Are On Sale Now at www.springawakeningfestival.com and for nearby hotels info, click here.
Click here for more Electronic Dance Music NEWS.