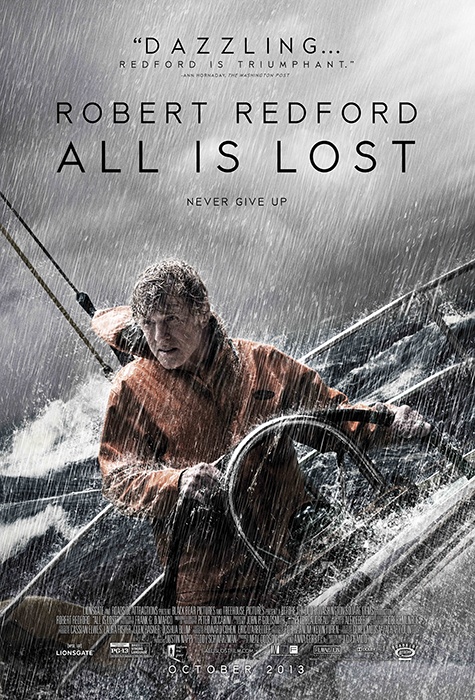 In Robert Redford's new film, All is Lost, he battles the constraints of Mother Nature alone on the Indiana Ocean, as he seeks to repair his flooding sailboat.  All is Lost comes out tomorrow and we've heard rave reviews, Oscar worthy many are saying, about Redford's performance.  Check out the trailer below and get ready for the action to begin!
All is Lost in theaters everywhere Friday, October 18th.
Check back for more movie reviews and updates in our Movie section!
Please follow us!