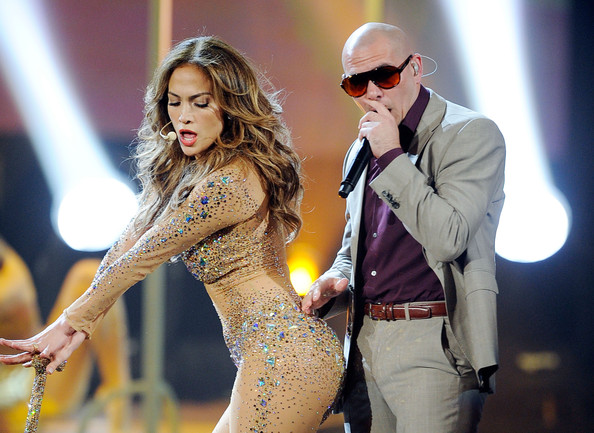 Jennifer Lopez & Pitbull made quite a splash on Thursday when the helped kick off the Premios Juventud Awards, "an awards show for Spanish speaking celebrities in the area of film, music, sports, fashion and pop culture presented presented by Univision".
After performing songs On the Floor, Dance Again and Live it Up, Jennifer and Pitbull, christened the evening by jumping, fully clothed into a pool! Talking about making a splashing appearance!
Check out the clip below!
Check back in tomorrow for more entertainment gossip and news!
Please follow us for gossip and entertainment!