It's crazy to think that this would be my 3rd Haunted Fest!! I'm excited the Indy edition is coming back, October 26th, and I can't wait for the lineup to be announced.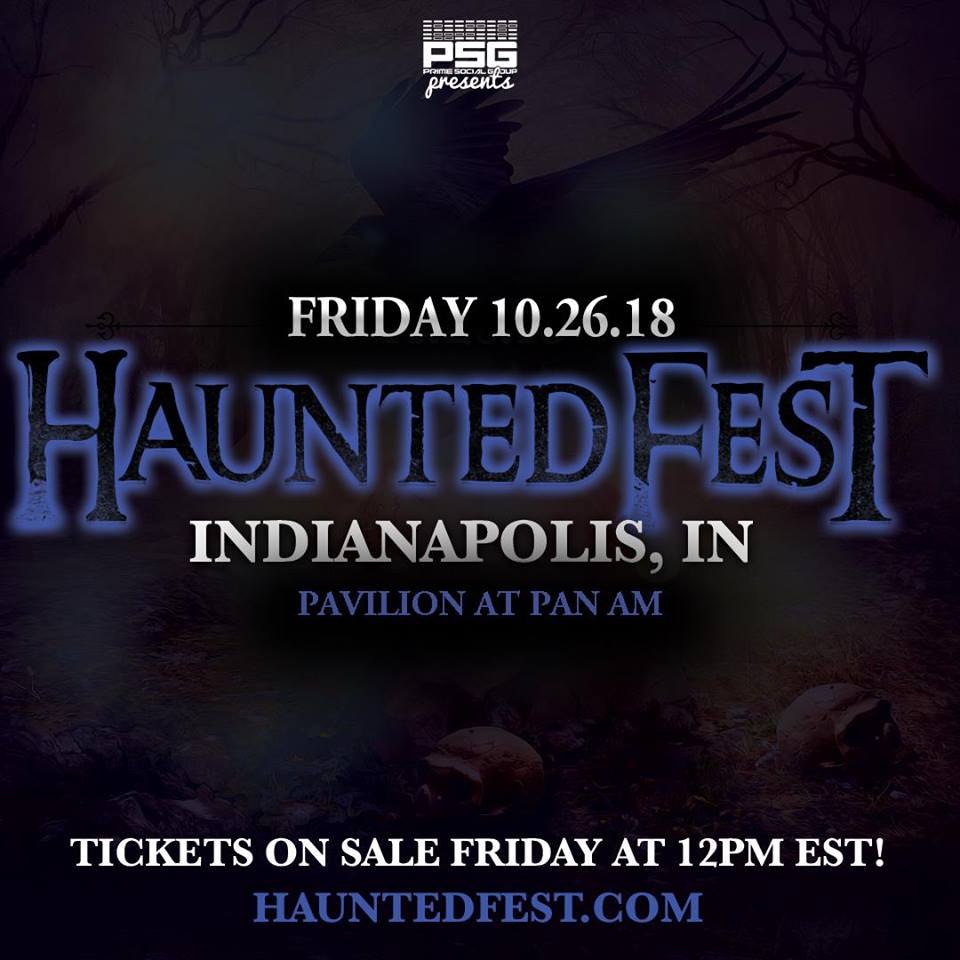 Haunted Fest 2018 early bird tickets are on sale now here: https://www.eventbrite.com/e/haunted-fest-2018-indianapolis-tickets-48409553277
Lineup announcement coming soon.
Click here for more Haunted Fest NEWS.