It's interesting when we ask straight men who they think is the Sexiest Man on the planet.  Although most would like to be considered for the part, they usually always offer up Ryan Gosling up in top two, stating something like, "He's the man!" or "Yeah, women dig him".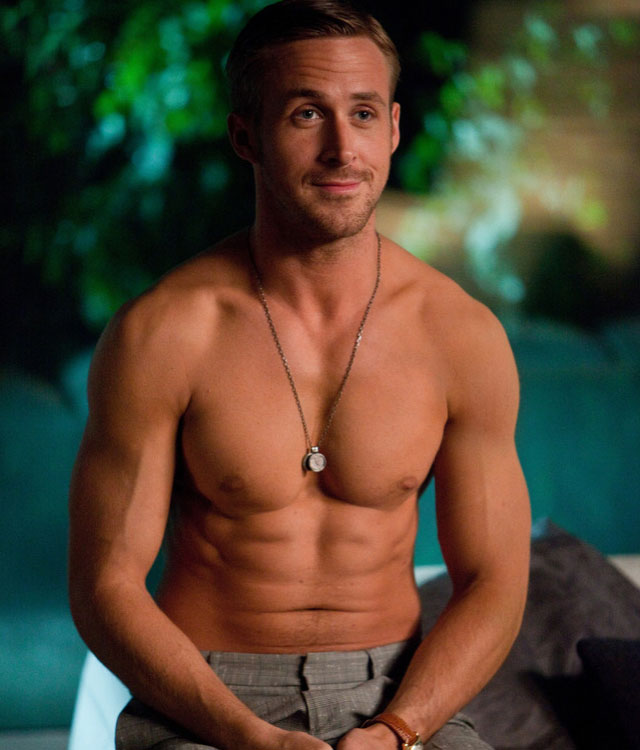 While we can't agree more, we wonder sometimes what is it exactly that makes Ryan Gosling so damn sexy?  Maybe it's his almost perfect body? Or his boyish charm and innocent smile hiding those seductive thoughts.  Who knows, but the combination of all of it together make him, undoubtedly our Sexiest Man of the Day and definitely a contender for our Sexiest People of 2013 list coming out in December!
Check back tomorrow for our pick of Sexiest Man of the Day!
Please follow us!