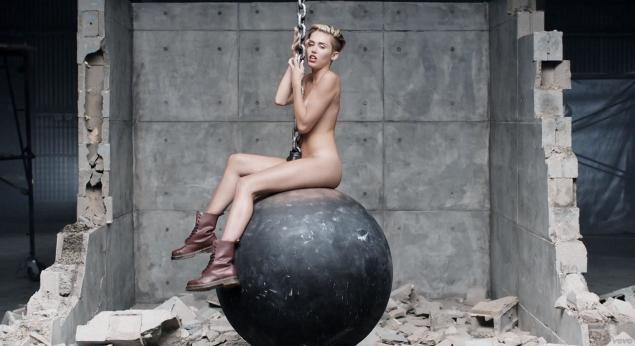 What…has happened to Hannah Montana? In 3 short years she has completely lost her mind.  Do you remember when she was just an Ordinary Girl???
We agree that she has an absolutely amazing body and we even kind of like her music, although we could do without the live lizard tongue gone mad, but pull back girl! Apparently the song and video is a jab at ex Liam Hemsworth, but we think it's just another way for her to flaunt her new body, hair and freedom.  Let's be honest…she's gone off the deep end.
We read an article earlier in the week where Miley defended her behavior and stating that she is just exploring her sexuality and spends most days inside.  Ok, here's a hint MIley…go find the Olsen twins(who we adore), go to some fashion shows and blow a bunch of money on Balenciaga or Birkins, go to Cannes and meet French movie stars and date older men.  Do NOT look like some Disneyite gone crazy…and that's exactly what you look like!
If you don't believe us…check out her video below! And it's actually kind of a cute song! Now if she comes out as a lesbian…well, that's a completely different story!
Check back for more entertainment news daily and hourly! Check out all of our music reviews in our Music section!
Pre-Order her album or Wrecking Ball now…available Oct. 4th!

Please follow us!