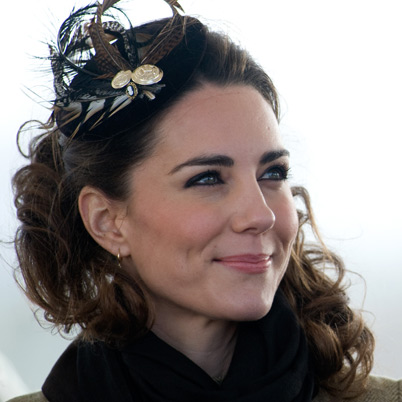 No doubt she's beautiful.  No doubt she's classy.  No doubt she is a role model for young women.  We really have nothing bad to say about Kate Middleton.  But even though she's the Duchess of Cambridge…we're bored to death with her life since she's entered The Royals! We miss the good old days of gossip with Princess Di and Princess Fergie, shopping, sunbathing on yachts in the south of France and nightclubbing all night long.  Although their marriages left a lot to be desired, we felt like we were truly watching a crazy fairy tale unfold.
So what does Kate Middleton have to offer in the arena of excitement.  Well…she's going to give birth any day which puts her in a very important position in the world.  After all…she's giving birth to possibly our next British monarch!!!! Not many of us alive have even witnessed a coronation!!!!
We love that she and William are modern royals and that she is much like the early day Diana, the Princess of the People…but come on…excite us!!!!
Have the baby!!! The world is ready!!!!
Any guesses at the name???? The most popular names this year are Emma and Liam…who knows!
Check back in with us for daily celebrity and entertainment gossip!