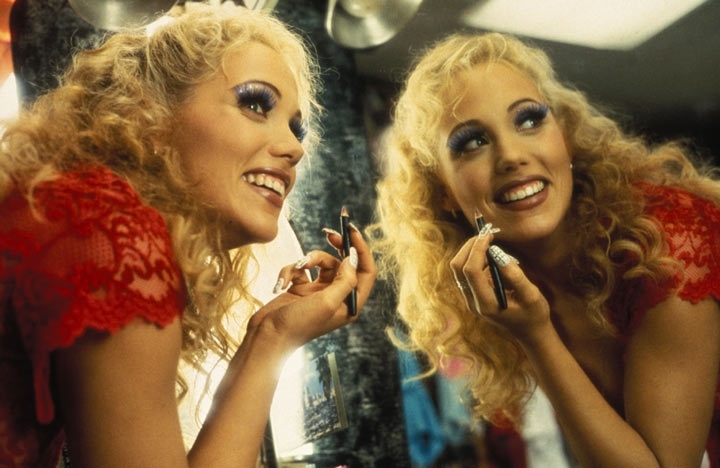 News on the internet is CRAZY about the fact that Elizabeth Berkley has been cast in Season 17 of Dancing with the Stars! And the fan polls may take her to the top, hoping that she wins! We're super excited that she's in this seasons' cast of dancers.  After all, she might just be in our top 5 actresses of all time for her role in the unforgettable Showgirls! If you've forgotten, we included one of our favorite scenes below! And don't ever forget that Nomi Malone would do whatever it took to make it to the top!
Hope she has what it takes for television! This ain't Vegas baby!
Check back in for up to the minute entertainment news and gossip!
Please follow us!