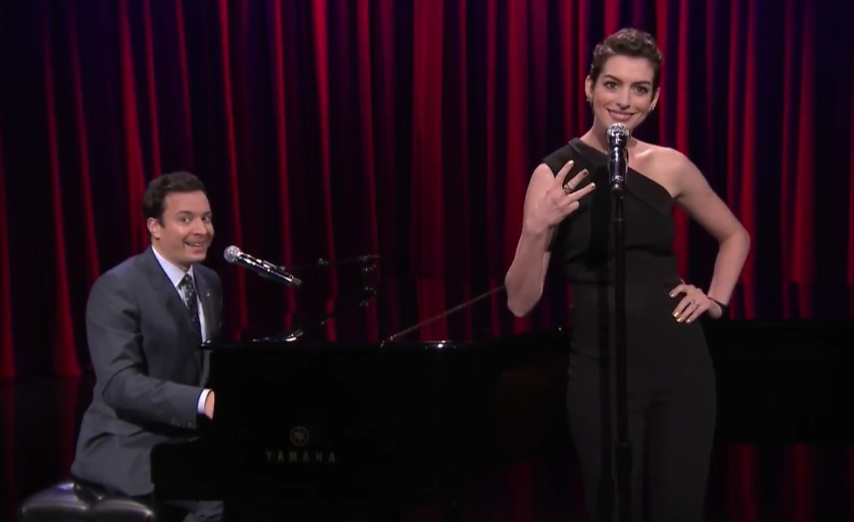 If you haven't already seen Anne Hathaway's performance on Jimmy Fallon from Tuesday night, you must check out the video below.  Not only does Anne throw some dust at her haters by proving that she really does have some strong chops, but this little diva also proves to be hilarious, current and able to mix up the flow! Check it out below and let us know what you think!
Check back for more daily entertainment gossip and celebrity interviews!
And follow us for the most up to the date entertainment gossip!